Frank Rich of the NYT is just the latest columnist to hand Obama a piece of his mind on the Rick Warren mistake. Here's a taste of it: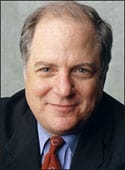 "Warren's defamation of gay people illustrates why, as does our president-elect's rationalization of it. When Obama defends Warren's words by calling them an example of the "wide range of viewpoints" in a "diverse and noisy and opinionated" America, he is being too cute by half. He knows full well that a "viewpoint" defaming any minority group by linking it to sexual crimes like pedophilia is unacceptable.
"It is even more toxic in a year when that group has been marginalized and stripped of its rights by ballot initiatives fomenting precisely such fears. 'You've got to give them hope' was the refrain of the pioneering 1970s gay politician Harvey Milk, so stunningly brought back to life by Sean Penn on screen this winter. Milk reminds us that hope has to mean action, not just words.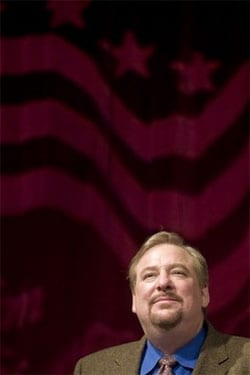 "By the historical standards of presidential hubris, Obama's disingenuous defense of his tone-deaf invitation to Warren is nonetheless a relatively tiny infraction. It's no Bay of Pigs. But it does add an asterisk to the joyous inaugural of our first black president. It's bizarre that Obama, of all people, would allow himself to be on the wrong side of this history.
"Since he's not about to rescind the invitation, what happens next? For perspective, I asked Timothy McCarthy, a historian who teaches at Harvard's Kennedy School of Government and an unabashed Obama enthusiast who served on his campaign's National Lesbian, Gay, Bisexual and Transgender Leadership Council. He responded via e-mail on Christmas Eve.
"After noting that Warren's role at the inauguration is, in the end, symbolic, McCarthy concluded that "it's now time to move from symbol to substance." This means Warren should "recant his previous statements about gays and lesbians, and start acting like a Christian."
"McCarthy added that it's also time 'for President-elect Obama to start acting on the promises he made to the LGBT community during his campaign so that he doesn't go down in history as another Bill Clinton, a sweet-talking swindler who would throw us under the bus for the sake of political expediency.'"
Read the rest HERE.
You're Likable Enough, Gay People [frank rich – nyt]
For all our Rick Warren coverage, CLICK HERE.