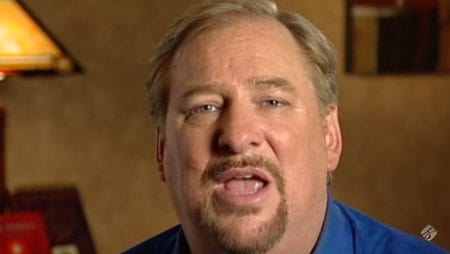 The Freedom From Religion Foundation and some of its members have filed a lawsuit to have religion removed from the presidential inauguration ceremony:
"The suit seeks to stop the Presidential Inaugural Committee from sponsoring prayers at the official inauguration. The 34-page legal complaint said for most of the country's history, clergy has not led prayers at inaugurations. Similarly, the lawsuit seeks to stop U.S. Supreme Court Chief Justice John Roberts from using the religious phrase, 'so help me God,' in the presidential oath of office. Roberts is among the defendants, along with inaugural committee officials — such as chairperson Sen. Dianne Feinstein — and Revs. Rick Warren and Joseph Lowery, who have been invited to deliver the invocation and benediction."
For all our Rick Warren coverage, click HERE.