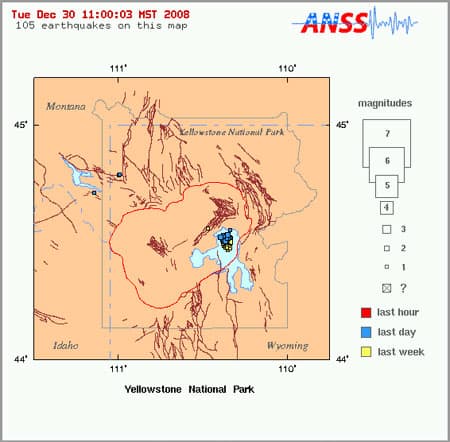 An unusual number of earthquake swarms at Yellowstone National Park, which is situated over the caldera of a volcano which erupted 640,000 years ago, has interested scientists as the phenomenon enters its third day.
Said Robert Smith, a professor of geophysics at the University of Utah: "They're certainly not normal. We haven't had earthquakes in this energy or extent in many years. This is an active volcanic and tectonic area, and these are the kinds of things we have to pay attention to. We might be seeing something precursory. Could it develop into a bigger fault or something related to hydrothermal activity? We don't know. That's what we're there to do, to monitor it for public safety."
The area's most recent volcanic activity occurred about 70,000 years ago.
Quake MAP.
The consequences of a super-eruption, AFTER THE JUMP…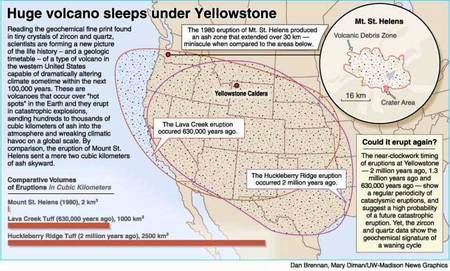 (via livescience)