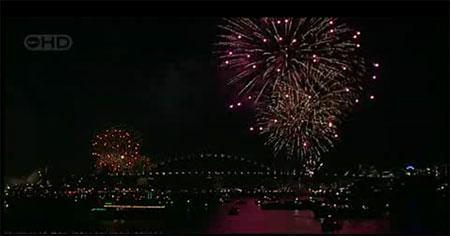 Many parts of the world have already rung in 2009 (along with that extra leap second). Towleroad would like to wish you a very happy new year. Thank you for making 2008 our best ever.
We hope that 2009 will be a year of peace and (though it looks quite bleak at the moment) prosperity for all of you, that our new president will begin to usher in a new age of equality for all Americans, and that good health, happiness, and hope will be hallmarks of the coming twelve months. And thank God that George W. Bush is leaving office.
We also wanted to thank Corey Johnson, Kevin Sessums, Robbie Daw, Josh & Josh, and Jon Barrett for their contributions to the site over the last year.
Thank you all for reading. You have made 2008 a joy for us here at Towleroad. Have fun tonight, no matter how you choose to ring in 2009. We look forward to seeing you very soon again, next year!
Andy Towle and Mike Goff
Some fireworks from Sydney, Australia earlier today, AFTER THE JUMP…