A man and two teens have been arrested for the gang rape of a lesbian in San Francisco's East Bay city of Richmond in mid-December. Their victim, who has not been identified was carjacked, and repeatedly raped and assaulted for 45 minutes before she was dumped on the street and sought help from a resident.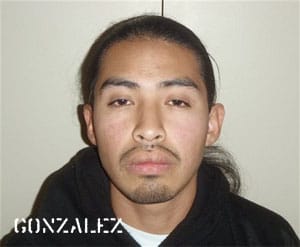 "Richmond police on Wednesday arrested a 15-year-old male and 21-year-old Humberto Hernandez Salvadore at their Richmond homes. The 15-year-old was charged with felony counts of sexual assault, kidnapping and robbery, said Richmond Police Lt. Mark Gagan. Salvadore, who authorities described as the ringleader in the incident, was charged with felony counts of kidnapping to commit a sex crime, carjacking, rape, gang rape, as well as charged associated with probation violation and felonies committed while on probation. The teenager is being held with no bail at a juvenile facility in Martinez; Salvadore is being held in county jail in Martinez with no bail. A sixteen-year-old male from Hercules turned himself in around midnight, was charged with felonies related to the alleged rape and kidnapping and was also being held in a juvenile detention center. The teenager, who was known by the nickname "Blue," was accompanied by his family, Gagan said. Salvadore 'had the most involvement and gave orders and directions to the other individuals,' Gagan said. 'But they're all responsible for the crimes that were committed against the victim.'"
Police have a $1 million arrest warrant on a fourth suspect, 21-year-old Josue Gonzalez (pictured) who goes by the name of "Pato". He is believed to be armed and dangerous.
The assault is being treated as a hate crime because the assailants made remarks about the victim's sexual orientation. Her car also had rainbow flag stickers on it.
UPDATE: Gonzalez arrested…
Background
Four Sought in Gang Rape of Lesbian in San Francisco's East Bay [tr]
Police Offer $10,000 Reward for Assailants in Lesbian Gang Rape [tr]
Lesbian Gang Rape in SF Inspires Outpouring of Support [tr]
Vigil Held for SF-Area Gang Rape Victim as Police Continue Manhunt [tr]
NOTE: Towleroad will be on a lighter posting schedule from now until January 5