Blagoblah: Roland Burris and his monument to himself.

REPORT: Apple launching large-form iPod Touch. "…expect a large screen iPod touch device to be released in the Fall of '09, with a 7 or 9 inch screen. Prototypes have been seen and handled by one of our sources, and Apple is talking to OEMs in Asia now about mass production."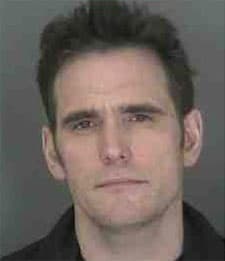 SPEED: Matt Dillon arrested.

Sacha Baron-Cohen takes swipe at Madonna in gay Bruno film: "A major plotline sees Bruno and his boyfriend 'Diesel' adopting an African baby called David, who they then parade around the chic fashion capitals of the world."

29 plaintiffs: ACLU files lawsuit to strike down Arkansas ban on adoption and foster parenting by unmarried couples.

SPEEDO: Last year was white, this year it's black for Giorgio Armani.

Rick Warren: what will he pray?

Scientists: Moods spread like ripples through friends and family. "How grumpy people feel can be influenced not only by the state of mind of those closest to us, but also by friends of friends that we have never met like ripples from "pebbles thrown into a pond" , claim scientists. Professor James Fowler of the University of California, said each 'unhappy connection' decreased the chance of a person being happy by seven per cent. However, the effect works both ways with each 'happy connection' increasing the chance of a person's happiness by nine per cent."

Vatican does damage control over homophobic Pope remarks.

Ryan Gosling wants you to know about the room where he sleeps.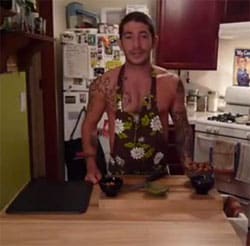 Johnny Hazzard is gay adult film acting's Top Chef (site NSFW).

Harvey Milk School students see Milk: "…the new movie 'Milk,' on the life of one of the first openly gay politicians to hold office in the United States, has given students at the nation's first public school dedicated to teaching gay, lesbian and transgender youths a glimpse into the leader's legacy, connecting them to a history many never knew. 'When it finished, I just felt so proud that I go to his school,' said Matthew 'Matty' Agostini, 18, who watched an advance screening with classmates from Harvey Milk High School. 'After he died, when they showed the people marching and there was a long line of people holding candles, I remember thinking if I was there, I would have been walking too.' Orville Bell, a teacher at the school, said after watching the movie, "I almost felt like screaming into the audience, 'I teach at that school!'"

The latest fall of a member of the Phoenix family.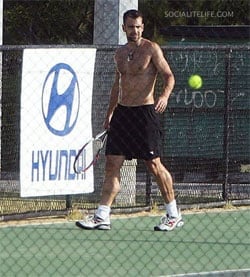 German tennis pro Nicholas Kiefer, who we've featured here before, shows us what training is all about.

Lawsuit claims culture of homophobia in California Parks system: "Attorneys for California state park ranger Jennifer Donovan filed the civil suit December 16 in San Diego County Superior Court against the plaintiff's employer, the California Department of Parks and Recreation and several co-workers. The lawsuit describes an embattled employee enduring numerous incidents of homophobic slurs, harassment, and discrimination by her Southern California co-workers based, at least in part, on her sexual orientation."

ARIZONA: Backers of gay marriage ban filed donor list improperly. "The backers of the successful ballot proposal to constitutionally ban gay marriage did not get the occupations of the majority of those who contributed to the campaign despite a state law requiring them to gather that information. But the state's top election official said Monday that the wording of the law allows them to get away with that."

Billie "Glinda the Good Witch" Burke to be subject of book: "I devote a chapter to Billie's role as Glinda and to the genesis and symbology of the character. I also explore the facts and the fiction behind accounts of Billie's marriage to philandering husband Florenz Ziegfeld, her alleged relationship with director Dorothy Arzner, and show a very different side to the actress many erroneously suppose was as dithery in person as her best known comic role, Clara Topper."

Minnesota senator requests $500K earmark for Christianist program tied to 'ex-gay' ministry.