Cincinnati Christian University's chief financial officer Robert Williams arrested on gay 'sexual imposition' charges.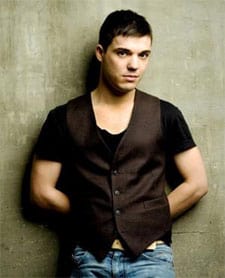 Aussie Idol star Anthony Callea says coming out has had minimal career impact: "You really have to be comfortable with yourself before you make that step. Everybody has an opinion. People say, 'You should have been up front about it', but you need to be comfortable. You don't want to get to 30 or 40 and be dealing with your sexuality. I wanted to do it my way. I didn't want my label or management to be a part of it, I wanted to write my own statement and express what I've gone through and dealt with."

Beyoncé and "Single Ladies" YouTube superstar Shane Mercadocome face-to-face at premiere of Cadillac Records.

Kentucky police officer convicted of murder of gay student who was his lover.

Former gay prostitute turned Christian extremist Bill Whatcott terrorizing Edmonton, Alberta residents with gay hate and anti-abortion flyers.

Roman Catholic priests told not to offend gays with "heterosexist" language.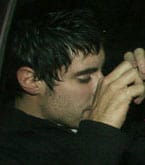 Lance Bass on the move?

Kalamazoo, Michigan approves gay rights ordinance: "The city of Kalamazoo has stepped beyond existing state and federal laws, making it illegal to use sexual orientation to discriminate in housing, public accommodations and employment. The Kalamazoo City Commission voted 7-0 Monday night to adopt an expanded anti-discrimination ordinance that makes it a municipal civil infraction to discriminate against gays, lesbians and transgender citizens."

Graham Norton to join West End La Cage Aux Folles revival.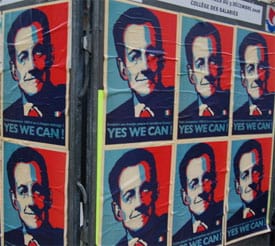 Nicolas Sarkozy doesn't have many new ideas, apparently.

David Gregory to host Meet the Press.

Thatcham, UK man warned he may go to prison for harassing his gay neighbors: "Philip Prior, aged 44, of Malthouse Close, was found guilty of harassing his neighbours Stephen Guy and Glynn Morton. Reading Magistrates' Court heard how Mr Prior shouted homophobic comments, sang anti-gay songs and pinned gay pornographic images to the outside of his neighbours' home. Mr Prior denied the offence claiming that any song he had sung was for his entertainment only. The court heard on Wednesday of last week how Mr Prior regularly changed the words in song lyrics to make them sound anti-gay, which he would sing loudly in his garden. Giving evidence, Mr Guy said he and his partner were subject to regular taunts from the defendant. The taunts grew so bad that the couple started making notes of the dates, times and details of all the comments."

Gay UK man kills lover on houseboat, stages cover up, court hears.

Report: Patrick Swayze's health failing. Swayze responds.

One of Gossip Girl's allegedly gay duo spotted swapping spit with female co-star.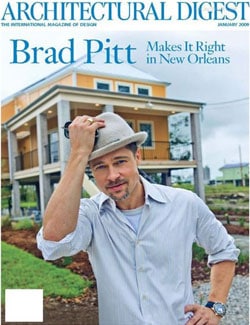 Brad Pitt rebuilds New Orleans.

Producer Jon Peters slapped with male sexual harassment suit: " In a lawsuit filed this week in Los Angeles Superior Court, Brian Quintana – a co-producer with Peters on the upcoming 'Superman: Man of Steel' – alleges that Peters subjected him to 'continuous and pervasive sexual harassment.' The suit states there were 'multiple instances where he was physically, sexually harassed by Peters, including being groped by male individuals at Peters' behest.' Peters would 'wrestle and rough up [Quintana] in a sexual manner… fondle himself in front of [Quintana]…often place his hand on [Quintana's] leg in a sexual manner,' as well as 'touch' his buttocks, the suit alleges. In addition, according to the suit, Peters demanded that Quintana 'drive male individuals onto the set for the purposes of granting sexual favors for members of the cast and crew [and] cover up allegations that . . . Peters engaged in sexually inappropriate acts in front of children.'" (via boy culture)

Researcher: "Undesirable" gay men engage in riskier behavior.

California priest instructs parishioners to go to confession if they voted for 'pro-abortion' Obama.