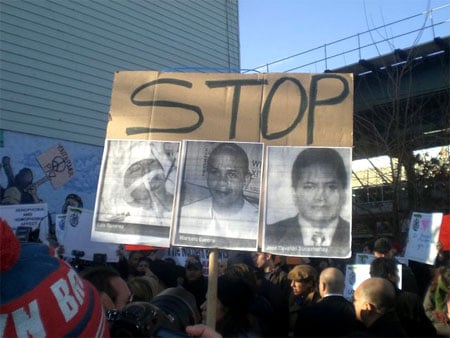 Yesterday, a vigil was held for Jose Sucuzhañay, the Ecuadoran immigrant whose life was taken by four men in a brutal anti-gay, anti-Hispanic attack in Brooklyn last week.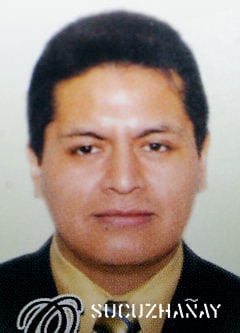 Joe.My.God has posted a bunch of photos from the vigil, which began with a short march and ended at the site of the attack at Bushwick Avenue and Kossuth Place in the Bushwick section of Brooklyn. Between two and three hundred people attended the remembrance. Brooklyn Borough President Marty Markowitz, New York City Council Speaker Christine Quinn, NY State Senator Tom Duane, Rep. Anthony Weiner, and Kings County District Attorney Charles Hynes were among the political leaders who were there.
Sucuzhañay, who was declared brain dead last week, was still on life support despite newswire reports to the contrary, until late Friday night when he finally died. Sucuzhañay died just hours before his mother, who flew in from Ecuador, could see him alive.
Yesterday, the NYT profiled the rise of the Ecuadorean community in NYC, in an article framed around the Sucuzhañay killing and the murder of another Ecuadorean less than a month earlier: "If Queens was the beachhead for Ecuadoreans, Bushwick was regarded as something of a frontier. More than 4,000 Ecuadoreans moved there from 1990 to 2007, according to the census. Diego Sucuzhañay tried to persuade his brother not to. 'I said the neighborhood wasn't safe,' he said. 'But he wanted to be useful.'"
The assailants who beat Sucuzhañay are still at large. There is a $27,000 reward for information leading to their capture.
Family of Fatally Beaten Immigrant Urges Action – VIDEO [myfoxny]