Travolta son Jett dies while vacationing with parents…

Black gay activists: Ebenezer Baptist should dump Warren as speaker for MLK Day service. Atlanta Black LGBT Coalition: "Rev. Warren's hateful opposition to civil rights for lesbian, gay, bisexual and transgender people and reproductive rights for women, and his intolerance of diversity contradict the values of freedom and equality that this day represents…Bestowing Rev. Warren such a prominent role does not foster greater understanding between divided communities. Instead it drives more wedges between disenfranchised communities that are continually pitted against each other by the agents of racism and homophobia."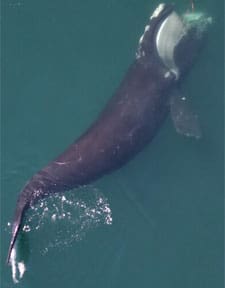 Scientists discover important endangered Right Whale breeding ground off coast of Maine: "In early December, surveyors counted 44 right whales in one day about 70 miles south of Bar Harbor, Maine, in an area known as Jordan Basin. On a day in mid-December, they counted 41 whales just west of Jordan Basin. Surveyors counted three right whales on Dec. 6 at Cashes Ledge, about 80 miles east of Gloucester. Surveyors in recent years have counted from three to five right whales each day prior to this, said National Oceanic & Atmospheric Administration spokeswoman Shelley Dawicki."

Eternal bachelor George Clooney has found love for 2009.

Pride & Joy: Longstanding gay-themed shop in Northampton, Massachusetts to close.

Michigan's LGBT community center, Affirmations in Detroit, cuts back staff, hours as it struggles to survive: "Thompson said she's been running nonprofits for more than 20 years and 'I've never seen a year end as bad as this one,' she said."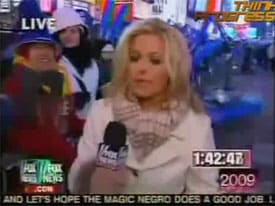 FOX runs "magic negro" ticker on New Years Eve telecast.

Sources to AP: Kennedy likely pick by Paterson for Clinton Senate seat.

Activist Peter Tatchell condemns homophobic BBC program: "Within the programme, which was broadcast in two parts on BBC3 on 30th and 31st December, lesbians were described as 'munters' and viewers were told that female Hollywood superstars should be saved for heterosexuals."

Looking to start a photography hobby in the new year? Here's a brand new auction from an old Towleroad friend…

Cynthia Nixon and family end year on a roller coaster.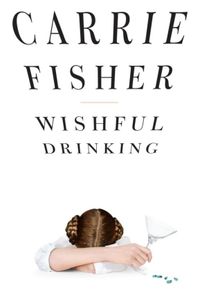 Boy Culture looks at Carrie Fisher's new memoir, Wishful Drinking.

114 World's new oldest person Gertrude Baines voted for Obama in November – VIDEO.

BUSHED: Medic attends to Beckham after Milan work-out…

Tampa-area couple with two foster daughters profiled as state waits on adoption laws…

Half of Roman Catholic adoption agencies in UK that said they would refuse to abide by laws forcing them to consider gay and lesbian couples as prospective adoptees now say they will comply: "he agencies were given an 21-month exemption from the anti-discrimination laws, which came into effect in 2007, but that expired on 1 January. They said the law, which makes it illegal to discriminate against gay applicants, went against their beliefs. Five of the 11 agencies will now comply with the rules, while one is to close…Another two of the agencies are seeking exemption from the law by having themselves registered as charities explicitly serving heterosexual and single people. The position of the remaining three agencies is not known."