Girl Scouts hit by recession: Bad news for lovers of Tagalongs, Do-Si-Dos, and Thin Mints!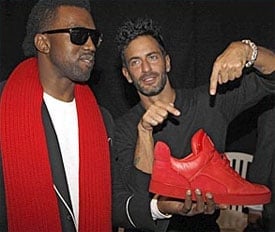 Kanye West shows off new LV shoe, says he will not be doing bisexual porn.

Poll: Gay marriage or civil unions okay with Floridians. "A new poll finds that most Florida voters favor allowing gays to get married or have civil unions. Most of those voters — 55 percent to 39 percent — also oppose the state law banning gays and lesbians from adopting children. Democrats and independent voters were in the majority favoring the elimination of the ban while more Republicans and white evangelical Christians supported the law. The Quinnipiac University poll released Thursday — with a margin of error of 2.7 percentage points — found marriage and civil unions supported by younger voters more than by older voters, more by Democrats than Republicans, and more by people with higher incomes and college educations."

Inauguration panorama!

Sweden likely to allow gays to marry civilly and in Lutheran church: "Sweden, already a pioneer in giving same-sex couples the right to adopt children, would become the first country in the world to allow gays to marry within a major Church."

SALON: Is the government spying on citizens from a secret room at AT&T in St. Louis?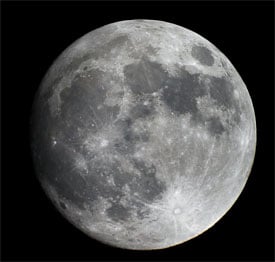 Scientists: Asteroid hit might have flipped moon around.

State Department employees hold "Glinda party" for Hillary, refer to Condi as "The Wicked Witch of the West".

MAP: Structurally deficient bridges in the United States.

Mixed-race transgender woman sues Wisconsin nightclub: "[Broussard] said she was twice denied entrance to Park Central, 318 W. College Ave., because of her race and her transgender status…A club manager told The Post-Crescent newspaper this summer, however, that the bars do not discriminate against gays or lesbians, but cannot accommodate Broussard because allowing her to use either the men's or women's restroom is a safety issue."

Scientists: Cream could prevent genital herpes infection. "This topical treatment, which has so far been tested only on mice, stops the virus from replicating in a new host…The cream, developed at Harvard Medical School, uses a technique called RNA interference, which stops the genes the virus needs to replicate from working properly."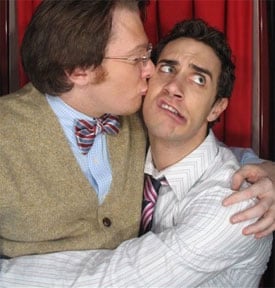 Aiken and boyfriend ham a lot in Spamalot photo booth.

Avenue Q to exchange lyrics referencing George W. Bush for an anti-Prop 8 quip as part of online competition.

More sting arrests IDed in Chelsea, NYC porn shops: "Police arrested at least five men for prostitution in a Chelsea porn shop last September and October, bringing the total number of known prostitution arrests of gay and bisexual men to 52 in eight different businesses dating back to 2004. The five arrests are part of a wave of such arrests that swept through Manhattan porn shops in 2008, with cops busting at least 27 men in at least six porn shops last year. Police made at least 25 other arrests from 2004 through 2007, including at least 23 at Video, Video, Video, a porn shop that was located at Eighth Avenue and 34th Street."

Economy takes toll on gay media: "The financial woes have led many LGBT media outlets to reduce page counts, lay off writers, and scramble to find new sources of revenue."

Audun Carlsen, the male escort at the center of the Boy George conviction, apparently now receives death threats: "I look over my shoulder." Boy George is reportedly releasing a song in March, sung in French, Chace Crawford says: take the jeans off.