Florida Rep. Bob Allen, who was convicted of soliciting sex from a police officer in 2007, has given up trying to appeal his case: "While he's maintained his innocence and is confident of his
innocence, there comes a point where you just have to move on with your
life, and I think that's where he's at."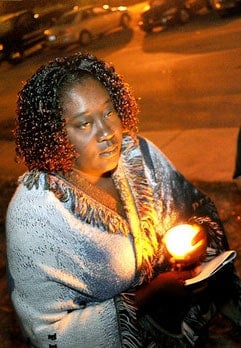 Family, friends and activists hold vigil on anniversary of murder of transgender Fort Lauderdale teen Simmie Williams. Mother: "I was hoping that I would have heard something by now, but not yet. I won't have peace until his killer is caught."


Lindsay Lohan offers a jittery update on her life, plus a gaunt photo shoot by Hedi Slimane.

New York Governor Paterson bringing back openly gay chief advisor: "And he has announced that he would bring back Charles J. O'Byrne,
his former chief aide who resigned amid a tax scandal, to serve as a
top political adviser. It is a potentially risky move, given that the
governor will be seeking tax increases this spring, but it might help
with the disarray that has plagued his inner circle."


Elton John Oscar party raises $4 million.


Penn jabs Madonna over Jesus Luz: "Another kid, already?"


Sean Penn opts out of Milk post-Oscar bash: "Not every celebrity completed his Oscar-party rounds. Saturday night, Best Actor winner Sean Penn – who neglected to thank his long-suffering wife in his acceptance speech – ditched Focus Features' bash for "Milk" at BLT Steak on Sunset Boulevard. 'It was the film producers' party for their own movie and Sean didn't show up,' said our astonished source." 


Chace Crawford and Ed Westwick share a ball.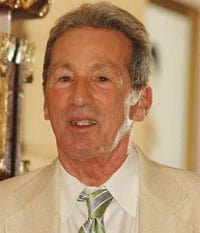 California Assemblyman Tom Ammiano introduces bill to legalize marijuana in California, would put pot on same footing as alcohol.


UK Evangelical Christian groups (Accepting Evangelicals, Courage, the Network of Baptists
Affirming Lesbian and Gay Christians, the Evangelical Fellowship for Lesbian
& Gay Christians, and the Christian think-tank Ekklesia) call on fellow Evangelicals to rethink attitudes toward gays following condemnation of Westboro Baptist Church outrage: "We would now call upon these groups to reflect on their
own attitudes and prayerfully consider what their 'hate the sin, love the
sinner' teaching does to the minds and souls of faithful Christians who are
gay.


1,000 mourn owner of gay bar in Schenectady, NY.


MUSTO: NYC movie theater responds to gay bashing claims.



Pussycat Dolls get their claws into Slumdog Millionaire best song "Jai Ho".


Kelloggs' knee-jerk reaction to Michael Phelps bong photo cost it.



Michigan court recognizes adoption by Illinois gay couple: "The court ruled 2-1 that the U.S. Constitution
requires state courts to recognize Diane Giancaspro and Lisa Congleton
as adoptive parents. It reversed a trial judge who said Michigan's 2004
voter-approved gay marriage ban kept her from enforcing the women's
parental rights."


Meet the gay teen on the upcoming Fame remake.



Gay Pride organizers in Chiang Mai, Thailand, call off second annual parade after taunts from protestors: "According to the Thai Nation newspaper, the protesters launched
verbal attacks through a megaphone saying the event tarnished the
city's reputation. They also reacted angrily to remarks made by the
organisers that the 'Rak Chiang Mai 51' group was acting like thugs. Fearing violence, the organisers Mplus, Chiang Mai's largest HIV/AIDS
group, called the march which was to start from Buddha-sathan through
Night Bazaar before ending at the Tawan Trendy Mall. The confrontation reportedly lasted an hour before the organisers
agreed to dismantle the stage and cancel the activities in the area.
The report noted that 150 policemen had been mobilised for the parade."