Houston judge and AIDS activist John Paul Barnich, the first openly gay man to become a city court judge in Texas, dies at 63. Gay historian and NYC activist Donn Teal dies at 76.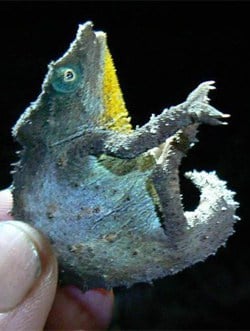 Google Earth helps scientists find wealth of new species in Mozambique, including pygmy chameleon.

Meet the sheriff who's out to get Michael Phelps!

Phelps makes first appearance.

Two women say they were arrested for kissing at a San Antonio mall: "Garcia said the officers — a Bexar County sheriff's deputy and an employee from a private security company — began harassing them Dec. 26 because her girlfriend gave her a kiss on the cheek while sitting inside the mall on a bench. Mall officials said the women, both 22, were acting inappropriately and were told to leave because they were not complying with the shopping center's code of conduct."

Tom Cruise shows off his bod in Brazil.

Gay Bishop Gene Robinson leads Maryland Senate prayer "[in which he asked God to bless the legislators with] anger at discrimination in all its forms."

Someone left Richard Serra out in the rain…

Federal judge: Gay porn website Cocodorm has right to run business out of Miami home: "Cocodorm.com features black and Hispanic men, known as 'dorm dudes,' who share a webcam-filled house together and have sex on schedule. For that they are paid at least $1,200 a month, plus free room and board. Miami has tried to shut the house down, arguing it constitutes an adult business illegally operating in a residential area. The city's Code Enforcement Board in 2007 agreed, but Cocodorm responded to the code enforcement proceedings by suing in federal court."

Google now wants to know where you are all the time.

Does oral sex help protect against HIV? "The study, published in the (expensive, subscription only) AIDS journal and helpfully summarised by Aidsmap suggests that men who give lots of blow jobs to their HIV-positive partners develop antibodies specific to that partner's virus, protecting themselves against infection. The more virus their partner has kicking around in their semen, the higher the concentration of specific antibodies, and the protection seems to last for quite a while too."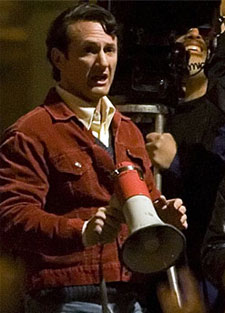 L.A. Times: Penn's Milk an act of kindness.

Jason Mraz meditates on spirituality.

Jesus: Is Madonna pulling a power trip on A-Rod?

Iceland's Sigurdardottir wants nation to join EU: "Sigurdardottir touted EU membership at a joint news conference Tuesday with Finance Minister Steingrimur Sigfusson, whose Left-Green Movement teamed up with the prime minister's Social Democratic Alliance to form the new two-party minority government. The Alliance party was until recently the only movement in Iceland's five-party parliament to push EU membership as a viable way to rescue Iceland's suffering economy."

In the green room: How Ang Lee discovered gay Woodstock figure Elliott Tiber's memoir about the music festival that is the subject of his forthcoming film.

Gay extortion suspect sought in Sydney: "Investigators are looking into the matter, which began when a 39-year-old man met another man at a hotel in Bourke Street, Darlinghurst on November 30 last year. The pair went back to the victim's Potts Point home where the items were stolen. 'Since then, the man has been subjected to ongoing threats of violence and forced to handover his bank account PIN numbers,' police said today." Police warn of AIDS cure scammer too!