Ryan Cran, 26, was part of a group of young men who beat Aaron Webster to death in 2001 using baseball bats, golf clubs, and pool cues, near the entrance to a gay cruising area in the city's Stanley Park. He was convicted in 2001 for manslaughter and is being released two years early, CTV reports: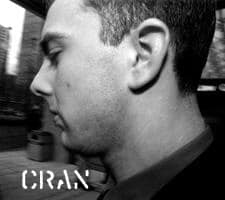 "The news has outraged Webster's family, who say they want changes to a system they say isn't tough enough. 'He should be in jail for 25 years to life,' Webster's cousin Denise Norman told CTV News. 'He's killed somebody, he's getting out a young man, and he'll be in his mid-twenties.' … When Cran was sentenced in 2004, the justice system came under fire. In what was described as a 'cowardly and terrifying act,' he was sentenced to six years in prison. But Cran will be released Thursday, two years shy of his full sentence, because he's eligible for statutory release. If the court prosecuted the murder as a hate crime it could have meant a longer sentence.'The hate crime legislation is there, why are these people so cowardly to apply it?' Webster's sister Pamela Miller asked in 2005. At the time, the judge ruled there was no evidence before the court that Webster was targeted because he was gay. But four years later, the system is being questioned again. 'Get rid of this statutory release. And if you're going to continue with statutory release, put some restrictions on them that mean something,' said Norman."
Cran's parole comes with travel conditions, restricting him to the city of New Westminster, just southeast of Vancouver.