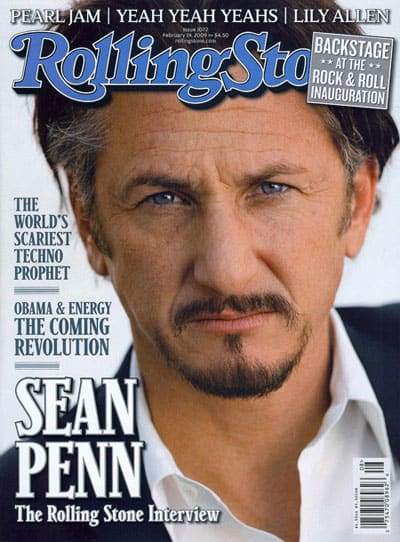 Boy Culture posted some excerpts of Sean Penn's Rolling Stone interview:
Sean Penn told Rolling Stone that his daughter and son, who are 18 and 16, respectively, had different perspectives on their father's onscreen relationship with James Franco in Milk:
"[T]he joke was that my son's problem was seeing his father kiss Franco, and my daughter's problem was seeing Franco kiss her father."
Penn also discusses his introduction to the concept of homosexuality: "I never heard the word 'fag' until I was in high school. I might have heard about homosexuals from Life magazine, but I never heard anything derogatory. Politically, it might have been discussed in my home. But it never landed. Did I know gay people? I later came to find out that there were gays in the theater world who were friendly with my family. I remember being at a party as a kid, and Paul Lynde telling my mother how sexy my father was, and thinking, 'What's that about?'"
More of the interview at Boy Culture.
Below, a photo of Penn and Gus van Sant from Vanity Fair's Oscar portrait series of directors with their stars: