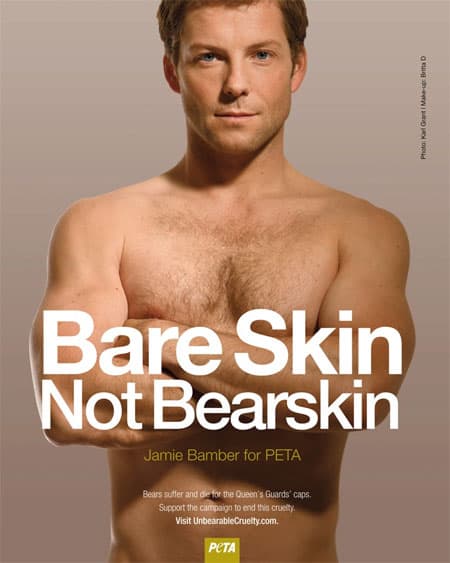 Battlestar Galactica's Jamie Bamber goes bare for bears in the latest ad for PETA, meant to help save black bears who die for their fur. Canadian Black Bears are apparently used to make the fur caps for the Queen's Guard.
Says Bamber: "The obvious alternative is to make caps out of faux fur. You know, use
synthetic materials to avoid killing a beautiful animal. They're not to
keep warm. It's not particularly freezing outside Buckingham Palace.
You could wear something else. And you could certainly wear faux fur."
Previously
The Sexiest Man Alive is… [tr]
Bathhouse Galactica? [tr]