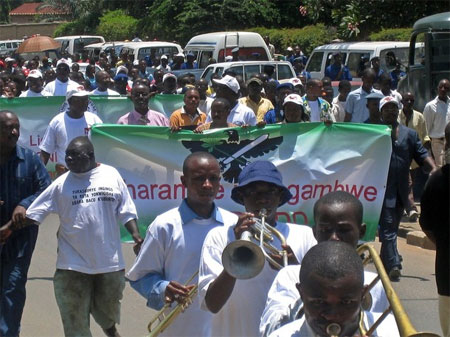 In the largest demonstration since President Pierre Nkurunziza came to power in 2005, according to AFP, 10,000 to 20,000 Burundians took to the streets in Bujumbura to demand that the government criminalize homosexuality: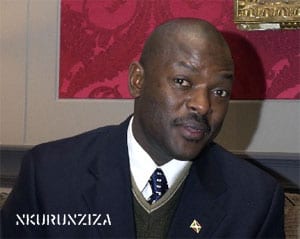 "On February 17, senators voted through a draft criminal code law
that abolished the death penalty, but rejected an amendment that
outlawed homosexuality. Parliament's lower chamber had adopted
the amendments in November that sought to penalise homosexuality by up
to two years in jail. The senate's version is to be returned to
the lower house for adoption but if it fails to be passed, the two
chambers have to form a commission to harmonise the bill before the
president approves it. The country's main opposition party
criticised the protests as 'a huge manipulation of the people, a
demagogic move,' its spokesman Pancrace Cimpaye told AFP."
Gay activists and critics called the march a propaganda move by the 'born again' Nkurunziza who is seeking re-election next year.
Said Jeremie Ngendakumana, the ruling party's chairman: "The CNDD-FDD is protesting today to support the (view of the) majority
of Burundians that homosexuality should be punished by law. Homosexuality is a sin. It is a culture which has been imported to sully our morals and is practiced by immoral people. If we love our country, if we love our culture, we must ban this practice which will draw only misfortune for us."