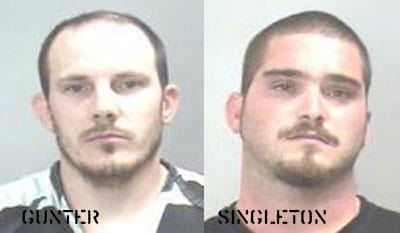 NOTE: This is not the first, second, or third anti-gay hate crime I've had to write about TODAY. It's the fourth. Have we reached that 'civil rights' violence threshold yet, Mike Huckabee?
A Dallas jury today found Jonathan Gunter guilty of aggravated robbery with a deadly weapon in the July 2008 attack on Jimmy Lee Dean in the Oak Lawn neighborhood of the city. Gunter and another man who awaits trial, Bobby Singleton, were charged in the attack.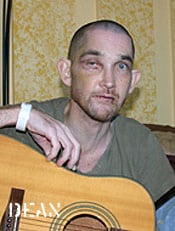 The Dallas Morning News reports: "Dean toldjurors that Gunter punched him in the nose and that the next thing heremembered was seeing two men beat him. Gunter kicked him in the backand Singleton kicked him in the face before he lost consciousnessagain, he said. A witness testified hearing Gunter and Singleton make anti-gay remarks during the attack. As a result of the attack, Dean suffered a fractured back anddislocated jaw, and his chin was broken in half. He testified that hehas vision problems, lost his sense of smell and is still missingteeth."
According to the paper, defense attorneys argued that Singleton was responsible for the beating. According to the Dallas Voice, Gunter faces 5 to 99 years in sentencing, which is underway.
UPDATE: Gunter gets 30 years.
And if you're interested in seeing a rather heartbreaking video of the result this ugly attack had on Dean, watch the news report that was done last August, shortly after the attack, AFTER THE JUMP…