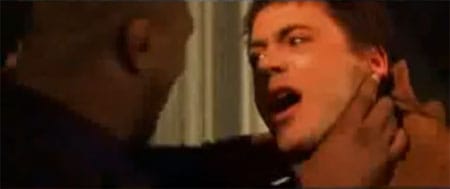 BlackBook talked to director James Toback about Tyson, his new documentary on the heavyweight boxer. During the interview they also talk about Toback's 1999 film Black and White about a documentary filmmaker played by Brooke Shields who follows a group of white kids as they try to fit in with Harlem's black Hip-Hop crowd.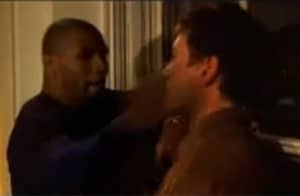 Toback discusses an impromptu scene between Robert Downey, Jr. and Mike Tyson:
"When Mike got out of prison, I told him I was starting this movie called Black and White,which I was going to collaborate with the Wu-Tang Clan. He got allexcited and wanted to do it. Downey had also just gotten out of rehabor jail. My intuition is that interesting people are more interestingright after they have suffered. It opens them up even further. I feltthat both of them would be very good in the movie and good together. Iasked Downey what he wanted to play, and he said, 'Why don't I play thegay husband of Brooke Shields?' I said, 'Good. Why don't you play thegay husband of Brooke Shields who hits on Mike Tyson?' It only occurredto Downey at the last minute to ask whether I had told Mike that he wasgoing to hit on him. I said, 'No.' Downey said, 'What if he getsangry?' I said, 'I would assume he would.' He said, 'How far do youwant me to take it?' I said, 'Take it until he responds in theextreme.' Downey responded, 'What if he kills me?' I said, 'Well, Ihaven't thought about that. I think it's unlikely—no better than a 5%chance. But, at the rate you're going, you're going to end up dying inthe parking lot of a motel in Culver City. So what would be better …that or dying like this?' Downey cracked up and proceeded to provokeMike at great lengths to smack him, choke him, slam him on the ground,and call him a 'cum drinker.'"
I've dug up the scene. You can watch it, as well as the trailer for Tyson, AFTER THE JUMP…
Tyson trailer: