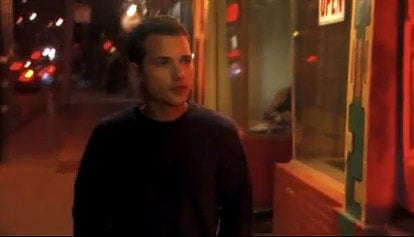 A TV movie about the life of Pedro Zamora, the MTV Real World cast member who became one of the first and most important faces of the AIDS epidemic in the early 90's when the story of his battle against the disease and activism against it, as well as his relationship with Sean Sasser, became known to millions, will be broadcast on MTV, MTVU, LOGO and MTV3 on April 1st.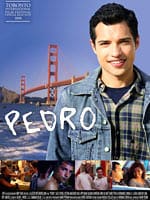 Pedro will premiere this weekend on the closing night of the Outfest Fusion film festival in Los Angeles at the Egyptian theatre.
It's a story, as we know, that does not end happily, but Zamora gave hope to millions who contracted HIV. The film's screenplay was written by Oscar-winning Milk screenwriter Dustin Lance Black. The film is directed by Nick Oceano, executive produced by Paris Barclay, and produced by Quinceanera producers Richard Glatzer and Wash Westmoreland.
The trailer for Pedro, which stars Alex Loynaz in a retelling of the story, follows AFTER THE JUMP…