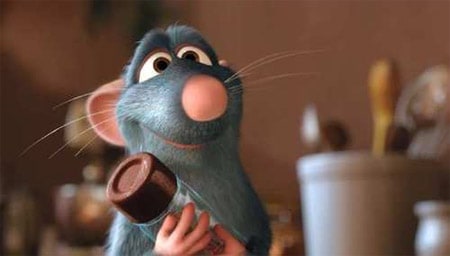 I never saw it. Actually I think I started it but ended up either finding it tedious or got distracted by something and gave up on it. Anybody who did see it agree with the following?
A UCLA professor's theory has caught the attention of the L.A. Times:
"Laure Murat of the UCLA Department of French and Francophone Studies takes the
exploration of this topic much further in her lecture Thursday, in
which she delves into Remy's embodiment of 'the lonely gay, both
refined and the object of disgust, excluded and successful' and the
animated movie as 'the story of the Oedipus conflict, mixed with issues
of race and species…. If 'anyone can cook,' any queer guy has a role
to play in this world — at least in Paris."