GLSEN meets with Education Secretary Arne Duncan to discuss bullying in schools. Exec. Director Byard: "It was moving to witness these students and teachers sharing their
personal stories of pain, rejection, resilience and hope with the
nation's top education official. Secretary Duncan showed
great compassion for their experiences, respect for their perseverance
and dedication to identifying effective responses to school climate
issues."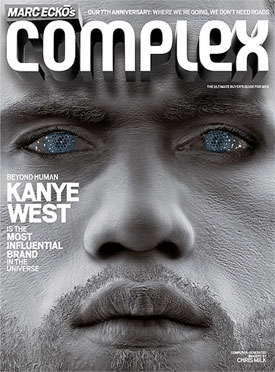 Complex: Kanye West does whiteface.

Jake Gyllenhaal dines out with Amazing Race contestant Mike White.

Lesbian named head of U.S. Court of Federal Claims.

Anchorage, Alaska drag bars change to appeal to straight customers.

Straight bachelorette parties putting strain on gay bars in Chicago. "The women are a hoot, and some can be just delightful. But because not everybody can get married, watching them celebrate,
it's such a slap in the face. Prop 8 just reopened the wound."

UK Videogame designer suing Microsoft: "He said mocking emails were sent around his workplace with headings
such as 'I'm Jim and I'm Gay' and 'Me and My Favourite Men'. He said the firm did not have policies to deal with his complaints."

REPORT: John Mayer chose Twitter over Jennifer Aniston:
"The source said: 'John suddenly stopped calling her or returning her
emails and when she would finally catch up with him, he'd say: 'I've
been so busy with work. I'm sorry I haven't had time to call you back.'
The source added: 'Jen was fuming. There he was, telling her he didn't
have time for her and yet his page was filled with Twitter updates.'"

Zac Efron won't be taking the Kevin Bacon route.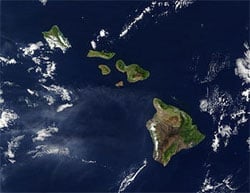 Democrats seek to break deadlock on Hawaii civil unions bill: "Opponents, led by conservative Christian church
groups, have lobbied against the bill, saying Hawaii voted against gay
marriage in 1998 and that the issue should not be taken up again. Now
supporters of the bill say a recent statewide survey done by QMark
Research and Polling shows 81 percent support for equal treatment for
couples no matter what their gender. For
the Senate Democrats, the issue is whether they have enough votes to
either pull the bill from the Senate Judiciary Committee, which is
deadlocked 3-3, or fashion a compromise by amending the bill in
committee. An amended bill would require passage by the Senate, sending
it back to the House for either approval or a conference committee
later this spring."

The Indigo Girls are back.

And a four-piece Ukranian band covers Katy Perry's "Hot & Cold".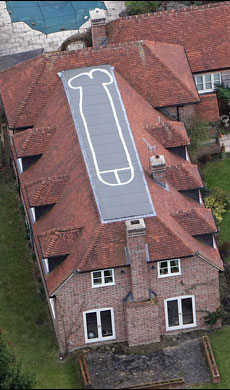 Inspired by an Iron Age fertility symbol, UK teen proceeds to create his own on the roof of his parents' home so he can see it from Google Earth.

Hate crimes surge in Kent, UK.

Jennifer Hudson taping secret Idol concert tonight.

RuPaul winning dance chart drag race?

OUT interviews the real winner of RuPaul's Drag Race (spoilers).

Police to receive honor from Sacramento gay group.

Sarah Palin a hypocrite on "special needs" children.

Former Gawker editor Choire Sicha penning book on 'death of New York': "It used to be, you came to New York and you got a job as an assistant,
and sooner or later you got to have part of your boss's job and you
moved up. There was sort of a continuum. There was a
thing called a career in New York…For me, what the recession for young working people reminds me of is
HIV in the early 90s, when my generation of gay men decided there
wasn't much of a future. I feel like I hear from people now, and they're like, 'fuck tomorrow!'
Which seems completely reasonable to me. And whether that's based on a
real understanding of the economy or on what we're getting through the
filter of the media, it doesn't matter– it's a completely appropriate
response to the moment we're in."