Maine man murdered because of sexual advances, killer says: "A man found dead in his car on railroad tracks in Bethel last month may
have been beaten with a cast-iron pan and strangled with a belt before
a train hit his vehicle, according to a police affidavit. Police
believe Scott A. Libby, 25, of Raymond was beaten and strangled to
death after making sexual advances to a former employee."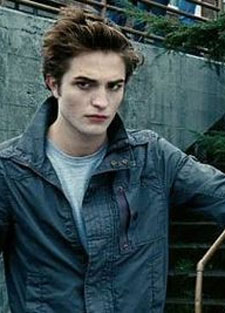 Headmaster sends out notice: no vampires attending Boston Latin School.

Madonna begs for Mercy.

Gay activists to launch service-oriented campaign instead of protest during next week's LDS General Conference in Salt Lake City: We wanted to harness that
energy for productive means. We don't feel that there is a
need to protest [the LDS Church] further."


Jake Gyllenhaal's green day.


Football legends Maradona and Pele continue homophobic feud: "What do you want me to say? He lost his virginity to a man."

50 Cent, Britney Spears, Kanye West among celebrities who have Twitter ghostwriters.

Gay adult site The Sword will stream the entire GayVN Awards (gay porn's biggest night) from its website (site nsfw) tomorrow night.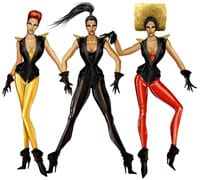 Thierry Mugler unleashes costumes for Beyoncé tour.

Wichita pastor to get $14,000 in settlement of Gay Pride arrest case: "Holick was arrested on a charge of criminal trespassing at the June
2007 Pride Parade & Festival, which was held at Heritage Square
Park in downtown Wichita. Holick had said that he had gone to the event to "communicate the gospel message" to people attending the parade and festival. In October 2007, the criminal trespassing charge against Holick was dismissed in Wichita Municipal Court."


Why I….:Sean Penn, Jim Carrey, and Benicio Del Toro in talks to play Larry, Curly, and Moe, respectively, in Three Stooges remake.

Anatomically correct barstool for men.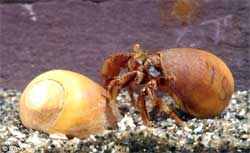 New study reveals crabs can feel pain, and they retain a memory of it: "Scientists made the discovery by submitting hermit crabs to small electric shocks. They say it has important implications for crustacean welfare in the food industry. The researchers delivered electric shocks to wires attached to the shells of hermit crabs. Only
crabs that received shocks vacated their shells during the experiment,
indicating that what they had experienced was unpleasant. With
less powerful shocks, below the threshold that forced them out, crabs
remained in their shells but appeared to be waiting for an opportunity
to move. When a new shell was offered to them, they were more likely to switch homes than crabs that had not received a shock. This suggested that the crabs retained a memory of the pain they had felt earlier, said the scientists."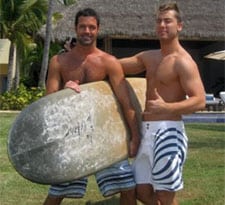 Lance Bass used Brazilian to build buzz?

Ian Somerhalder set to enter vampire fray.

San Diego gay community angered by Assemblyman Marty Block's failure to vote on resolution condemning Proposition 8: "In an interview yesterday, Block said he is unwavering in his
support for allowing gay and lesbian couples to marry legally, but
questioned the wisdom of passing the resolution. 'It frankly had nothing to do with my support for marriage
equality. I just thought the tactic of Legislature telling the court
what to do with a case before it was not a good tactic,' the San Diego
Democrat said."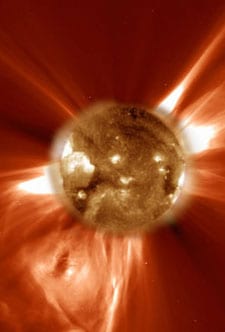 Something new to worry about — solar storm: "A year later and millions of Americans are dead and the nation's
infrastructure lies in tatters. The World Bank declares America a
developing nation. Europe, Scandinavia, China and Japan are also
struggling to recover from the same fateful event – a violent storm,
150 million kilometres away on the surface of the sun."

Boy Culture on George Weber: It could happen to you.

Senators absent from Berry confirmation hearing.

Survivor's Richard Hatch wants a judge to free him from prison immediately: "Hatch, who is representing himself, filed the
request Tuesday in U.S. District Court in Providence. He is now serving
a four-year and three-month sentence at a prison in West Virginia. The reality TV star argued in a 43-page memo that he should be released because he is
innocent, was represented by ineffective lawyers and that a judge
improperly calculated his prison sentence."