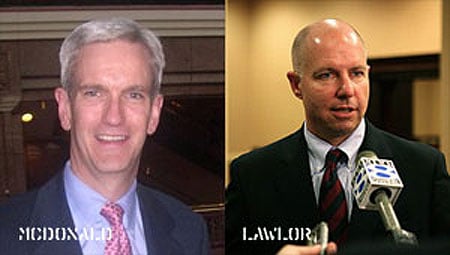 Last week I posted about a Catholic man who was arrested after sending a threatening email to two gay Connecticut lawmakers.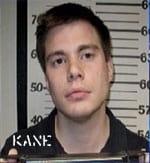 The legislators, state senator Andrew McDonald, and state representative Michael Lawlor, were instrumental in the state's same-sex marriage battle,
but the threats made by Kane were over a church oversight bill that
would have altered the legal, financial, and administrative structure
of local parishes, giving local parishioners more control. Catholics
turned out to protest the bill in mid-March, after a push from local Bishops.
At least one newspaper saw Catholics using this as an excuse to
exercise their anger over the state's same-sex marriage decision,
targeting the two gay lawmakers.
The content of the email from Kane was revealed in court today, Fox 61 reports. Kane wrote:
"You better hope myself and other Catholics don't find out where you
live, cause there's hell to pay for your attack on the church.
(expletive) off. God hates gay sex."
Earlier reports by the New Haven Advocate that the threats were specific death threats and contained the word "kill" may have been misreported, Fox 61 told Towleroad. The lawmakers reportedly received thousands of emails from around the country.