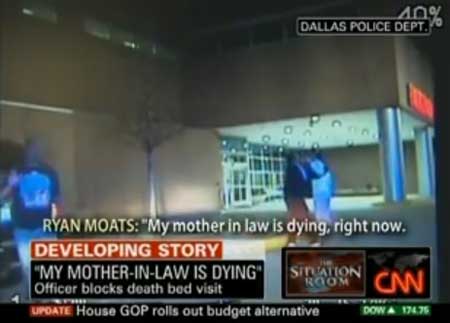 Imagine being prevented from spending a few moments with a close relative before they die because of a dickhead police officer. That's what happened to NFL running back Ryan Moats. The incident was caught on the cop's dashcam, and it's infuriating.
Watch, AFTER THE JUMP...
On a related note (and with no intent to downplay the horror of the Moats story), I wonder how many gay people have been prevented from being with their partner when they die simply because of discriminatory laws that allow visitation only by "family members"?