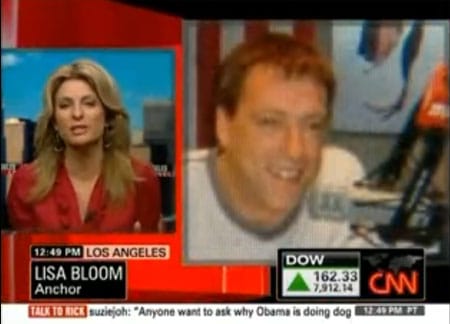 CNN's Rick Sanchez had Lisa Bloom on to discuss the murder of WABC radio news host George Weber. Weber met his murderer, 16-year-old knife-collecting satanist John Katehis, on Craigslist. Bloom criticizes Weber for not doing his journalistic due diligence on Katehis beforehand:
"Ironically, for a reporter, he doesn't seem to have checked this guy out. If he checked him out on MySpace, he would have seen some very, potentially warning signs…"
Watch it, AFTER THE JUMP….