As you probably know by now, actress Natasha Richardson was taken off life support last night at Lenox Hill Hospital in Manhattan after being transported there following a ski accident north of Montreal.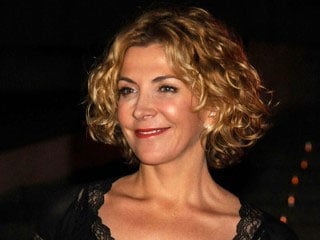 Richardson's accident was not one of extraordinary circumstances, and the chain of events which led to her death make its occurrence that much more difficult to absorb: "Ms. Richardson, who was not wearing a helmet, had fallen during a
beginner's skiing lesson, a resort spokeswoman, Lyne Lortie, said
Tuesday. 'It was a normal fall; she didn't hit anyone or anything,' Ms.
Lortie said. 'She didn't show any signs of injury. She was talking and
she seemed all right.'"
Among Richardson's acting achievements was her role as Sally Bowles in Cabaret, for which she won a Tony. Alan Cumming, her co-star in Cabaret, remembered her on his blog: "I, like everyone, am totally devastated by the sudden death of Natasha
Richardson. The term 'life force' seems trite but that is what she was:
a woman who powered through life and fascinated everyone she
encountered. I have been thinking about the times I spent with her
since I heard the news of her tragic accident, and the strongest memory
I have is of her laughter, her unmistakeable throaty laugh. I think
that's a great way to remember someone."
Another aspect of her life's work should be noted. Richardson was an advocate for people with AIDS. Her father, Academy Award-winning director Tony Richardson, was bisexual and died of AIDS in 1991. Via amfAR: "[Richardson] joined
the amfAR board in September 2006. [She]… conceived, organized, and
spearheaded a number of highly successful amfAR events, most notably Unforgettable: Fashion of the Oscars.
(1999), an auction of Oscar dresses that raised more than $1.5 million. [She] served as an event chair, host, or committee member for many
amfAR benefits. Her service to AIDS organizations here and in the
United Kingdom [included] work with Bailey House, God's Love We Deliver,
and Mothers' Voices, in the US; Aids Crisis Trust and National Aids
Trust, for which she [was] an ambassador, in the UK. [Richardson] received amfAR's
Award of Courage in November 2000.
Richardson was 45.