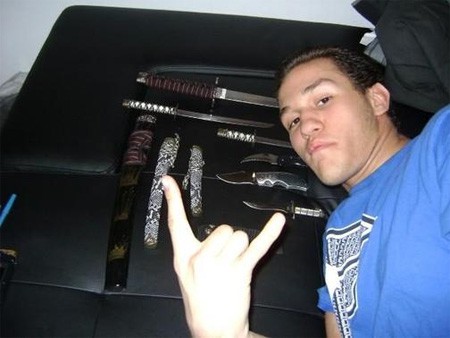 Gawker has posted some photos, from the MySpace profile of John Katehis, identified by the New York Post as the 16-year-old  who confessed to the murder of WABC newsman George Weber. The two apparently met via an ad Weber had placed on Craigslist.
Writes Katehis in his profile: "I like to do crazy and wild things.im like an adrenaline junkie, I'm
always looking for a big thrill, I'm a big risk taker and like to live
life on the edge.I am an Extremist, an Anarchist,and a Sadomasochist.
As long as you show respect for me i will show respect for you, if you
disrespect me, then i will fucking break your neck."
Katehis also has a YouTube page full of prank phone calls.