Vermont Senate gives final okay to same-sex marriage bill. "Lawmakers passed the measure on Tuesday in voice vote with no debate." On to the House.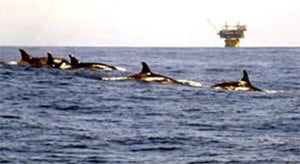 SHOCK: Hundreds of killer whales seen in Gulf of Mexico.

Robert Pattinson smells like a man, a dirty one.

Marc Jacobs and Lorenzo Martone to adopt?

Berlin police force bans fashion labels over their popularity among neo-Nazis: "The brands Fred Perry, Ben Sherman, ACAB, Alpha Industries, Consdaple,
Lonsdale, Pit Bull, Outlaw, Troublemaker and Thor Steinar have all been
put on a black list. According to police authorities, the labels are
seen as a sign of right-wing extremist views and it would be damaging
for officers to be associated with such ideologies. Disciplinary action
will be taken against officers found wearing any of the brands at work."

NBC police drama Southland introducing gay cop (spoilers).

Twilight sequel's wolf pack is introduced.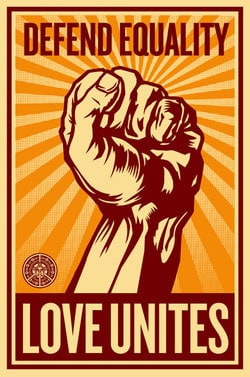 Freedom Action Inclusion Rights (F.A.I.R.), a Southern California-based grassroots organization fighting for marriage equality And the repeal of California's Proposition 8, partners with Shepard Fairey to open 'Love Unites' store. 100 percent of the proceeds go toward efforts to repeal Proposition 8 and secure equality in California.

Openly gay Valparaiso University student stripped of senate seat after row over what constitutes "minority" status: "The student senate leaders learned that its bylaws did not include
sexual orientation as a qualifying minority status. The position should
be set aside only for racial and ethnic minorities, according to school
officials. That has been the 'historic pattern,' said Reggie Syrcle, executive director of university relations."

Iran considers death penalty for "offensive" bloggers.

Divorce Court preview: Ted Haggard now a heterosexual without issues.

Inside the viewing party for RuPaul's Drag Race with Bebe and Rebecca Glasscock at NYC's Therapy bar.

GLAAD Director of Entertainment Media Damon Romine taking job with Screen Actors Guild.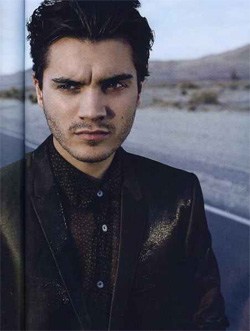 Emile Hirsch gets serious for L'Uomo Vogue.

John Kerry writes in the Huffington Post about the Massachusetts gay immigration case I posted about on Friday: "I believe Tim and Junior should be reunited based on their legal
marriage in the state of Massachusetts. I believe that all citizens,
regardless of their sexual orientation, should be assured equal
protection under the law…But when you cut to the chase, I don't believe Tim and Junior, or any
other couple in a similar situation, should have to wait for Congress
to come around to the truth that laws like DOMA are discriminatory and
wrong."

Oprah interviewing women leaving men for other women today.

Big Gay Musical finds distributor: "Embrem Entertainment has acquired worldwide rights to 'The Big Gay
Musical,' a musical comedy film directed by Casper Andreas and Fred
M. Caruso starring an ensemble of Broadway actors. It plans to
premiere the film, currently in postproduction, at film festivals
this summer. The cast includes Liz McCartney ('South Pacific'), Jim Newman
('Minnelli on Minnelli'), Joey Dudding ('A Chorus Line'), Marty
Thomas ('Xanadu'), Andre Ward ('Xanadu'), Daniel Robinson
('Hairspray'), Jeff Metzler ('Mary Poppins'), Brian Spitulnik
('Chicago'), Josh Cruz ('Wig Out'), Celina Carvajal ('Tarzan') and
Steve Hayes, one of the stars of the film 'Trick.'"