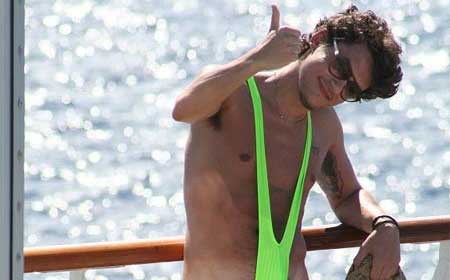 John Mayer's second Mayercraft fan cruise set sail last night. You may remember that last year he made big news when he appeared on deck in a neon green one-piece Borat-style thong (full picture here). This year, he told E!'s Marc Malkin, he's planning something a little different, and it's white:
"The item that I am going to wear at some point on the boat is actually
cut for a woman. I know this because the clasps go the other
way and…there's a little bit of squeeze which I know was
architecturally-designed for a woman."