Minnesota Family Council warns world will end if gays are allowed to marry. Muslim Community Center director: "If everyone is a gay, this world will cease to exist in 10 years."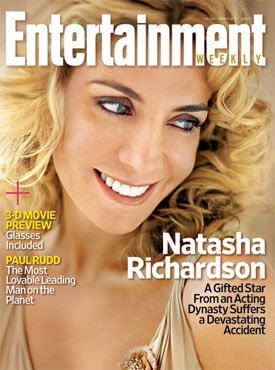 EW makes last-minute cover switch. Family vigil at bedside in New York as Natasha Richardson condition fails to improve…UPDATE: Richardson off life support.

Poor George Clooney doesn't have a heated toilet seat to sit on while he does his business in Chad.

A woman was pierced by an arrow in NYC.

Merriam Webster redefines marriage.

Boston, Washington, or Cleveland to get 2014 Gay Games.

Marc Jacobs to host party at "trashy" gay Brazilian nightclub.

D.C. AIDS rate hits 3%.

Search for solution to AIDS vaccine takes new turn: " Back at square one, a group of researchers at Rockefeller University in
New York City have some new ideas — and no shortage of optimism — about
how to find the holy grail of AIDS research. Their approach to vaccine development is to abandon the as yet fruitless search for a magic bullet — which
zeros in on just a single target to halt the virus — and instead try to
mimic the body's natural, if rare and more diffuse, defense against the
virus"

Meet The Real Housewives of New Jersey.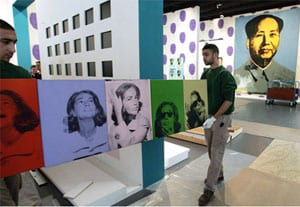 New Warhol exhibit opens at the newly remodeled Grand Palais in Paris.

Judge orders case of Lawrence King's teen killer to move forward.

Citations for public sex acts in Cape Cod dunes drop in 2008: "The drop in tickets is due to a public education
campaign waged by Seashore staff and a shortage of rangers, a park
official said. Federal rangers gave out 49
disorderly conduct citations last summer in the Seashore's northern
district. That's down from at least a two-decade high of 132 citations
issued in the summer before, federal records indicated. The
Seashore's 44,000 acres are divided into two districts. The northern
territory covers part of Provincetown and Truro, with about 20 miles of
coastline."

Justin Timberlake to launch his own brand of tequila.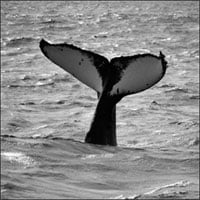 First-ever humpback whale spotted in waters of Hong Kong.

Toronto University Ryerson sees spike in hate crimes.

Gay hotel chain Axel follows up hotels in Buenos Aires and Barcelona with one in Berlin.

Gizmodo's Guide to iPhone 3.0.

Birds of a feather…

SF: The Rise and Fall of a Polk Street Hustler. "I came to San Francisco because I wanted to be an artist. When I first got
here, there were a lot more people. We used to play guitars and drink
beers or smoke a joint and just hang out and stay out of trouble. I've been trying to protect my little self and my little brother and
I'm about 500 homicides behind and I don't know how to bump and grind
to pick up the little morsels and the pieces of the people I liked and
loved the way I used to know how to. So I just keep on."

Dave Annable loses his shorts.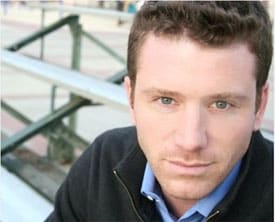 NYC's selfless subway hero/actor plays for our team according to an "imdb user who did some theatre stuff with him a number of years ago."

Only openly gay member of Brazil's legislature dies: "The Victory Fund has learned that Clodovil Hernandes, the openly gay
member of Brazil's Chamber of Deputies, has died. He was the only
openly gay elected official in the country. Hernandes was admitted to a Brasilia hospital yesterday after suffering a stroke. Known for his colorful career as a fashion designer and television
gossip show host, Hernandes represented Sao Paolo in the country's
national legislature."

Newport Beach, California police officer receives $1.2 million in damages after suing department for anti-gay harassment and refusal of promotion over sexuality: "Neil
Harvey, a 27-year department veteran, alleged that he was passed over
for lieutenant despite having more experience and formal education than
other candidates and that former Police Chief Bob McDonell never
promoted anyone perceived to be gay. Harvey's attorney, Jack Girardi, said he and his
client were pleased that the jury believed Harvey was mistreated.
Girardi said Harvey was looking forward to returning to his job today."