Choire Sicha recently interviewed Real World: Brooklyn cast members for a piece he did on the new biopic of the late Real World: San Francisco castmember and AIDS activist Pedro Zamora.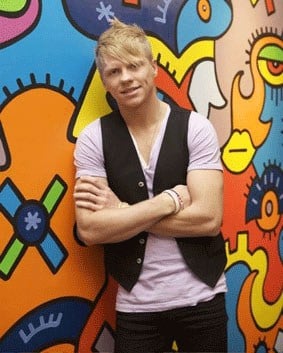 Sicha interviewed the Mormon fashionista Chet Cannon:
"Cannon, 24, was having pork and rice down at Cafe Habana in downtown
Manhattan. He is the Mormon one this season. He said he hadn't even
really heard of Zamora before he went on the show…You might think there would be a conflict
between 'the Mormon one' and a celebration of Zamora, who had a
commitment ceremony with his partner, Sean Sasser, on the show. (This
was, of course, in 1994, way back before the few windows when gay
marriage was legal in California.) But no, said Cannon, who
says he has lots of gay friends. 'A couple people take the LDS church
for being anti-gay and they're not at all,' Cannon said. 'They're very
pro-family, but they're not anti-gay….But what about, you know, how the LDS church funded opposition to Prop. 8, the California gay marriage repeal initiative? And how 'people want to
get on the LDS church,' he said. 'They don't even have enough members
in California that the vote could be swayed. To isolate the LDS church
and attack them is unfair.'"
Sure. If you believe that, then you probably also believe that ignorant, delusional Chet, who insists he's straight yet has a keen interest in drag and gay castmate JD's magnum condoms, isn't a raging homosexual.