Think Progress did an interview with Rep. Ellen Tauscher today following her announcement that she is re-introducing legislation to end the military's failed "Don't Ask, Don't Tell" policy.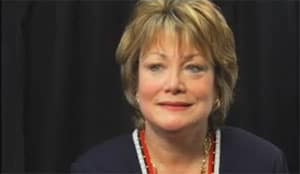 Said Tauscher: "I think that there's, a lot has happened since 1993 and Ithink that even though the atmospherics look the same, a brand newpresident, you know, at a time when the Republicans are critical ofwhatever he's doing, I think that what our job is is to inform peopleabout the current state of affairs. And that is that 75 percent of theAmerican people believe that this is the wrong policy."
Yesterday I posted a preview of Nathaniel Frank's new book which promises insight into the flawed thinking and the perpetuation of the military's failed policy.
Watch the interview, AFTER THE JUMP…
Tauscher: 'A Lot Has Happened Since 1993,' Time Is Right To Repeal Don't Ask, Don't Tell [think progress]