Those of you who have read this blog for a while may recall a gay bashing that occurred in Rochester, New York in June of 2007 in which the victims alleged that some police responders assaulted the victims rather than going after the gay bashers.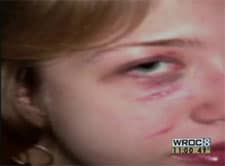 After months of investigation, a grand jury decided the officers would face no criminal charges. Now, saying "they've been publicly humiliated and lost income because of pending disciplinary action,"  the police officers are suing the city of Rochester for $40 million:
"The four officers accuse the city and the
police department they still work for of libel, slander, defamation,
violation of due process of law and causing emotional distress. The civil suit alleges city hall and the RPD used the officers as 'scapegoats and vehicles for political gain.' The investigation into the alleged misconduct of Officers David
MacFall, Stephen Tortora, Stephen Ward and Michael Yodice started in
June 2007. "
Likely an awkward situation at work.