UPDATE: AMAZON blames "glitch" for problem. "A groundswell of outrage, concern and confusion sprang up over the
weekend, largely via Twitter, in response to what authors and others
believed was a decision by Amazon to remove adult titles from its sales
ranking. On Sunday evening, however, an Amazon spokesperson said that a
glitch had occurred in its sales ranking feature that was in the
process of being fixed. The spokesperson added that there was no new
adult policy."
Amazon will need more than a one-liner to explain this situation. It must have been a very intelligent and homophobic "glitch" to have selectively de-ranked gay titles while leaving equally "adult" straight titles alone. The issue exploded on Twitter (#amazonfail) over the weekend where it is still high on the trends list. Unless Amazon explains what happened and publishes a transparent set of guidelines on how books are classified going forward I don't think anyone will be satisfied. Demand answers.
It also brings up a wider issue. This kind of double-standard happens not only across the internet but across media. Towleroad, for example, although we carry no pornographic content, is widely blocked as "adult" by many corporate filters simply because we write about gay issues. It's the same reason magazines like OUT and The Advocate are often placed among porn titles on newsstands when they clearly don't belong there.
***Previously…
Amazon.com appears to be exacting a double standard on material it deems "adult" and has begun stripping hundreds of gay and lesbian books of their sales rankings, writer Mark Probst reported this weekend on his LiveJournal blog: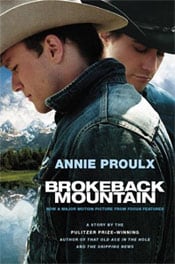 "Many of us decided to write to Amazon questioning why our rankings had disappeared. Most received evasive replies from customer service reps not versed in what was happening. As I am a publisher and have an Amazon Advantage account through which I supply Amazon with my books, I had a special way to contact them. 24 hours later I had a response:
"In consideration of our entire customer base, we exclude 'adult' material from appearing in some searches and best seller lists. Since these lists are generated using sales ranks, adult materials must also be excluded from that feature.
"Hence, if you have further questions, kindly write back to us.
"Best regards,
Ashlyn D
Member Services
Amazon.com Advantage"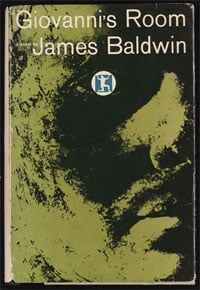 Meta Writers has posted a list of the books that have been stripped which includes almost all novels in a user's Top 100 Gay Novels List including James Baldwin's Giovanni's Room, Annie Proulx's Brokeback Mountain, and Andrew Holleran's Dancer from the Dance.
Our theatre critic Kevin Sessums reports that the hardback edition of his memoir Mississippi Sissy retains a sales ranking while the ranking for the paperback edition has been stripped. Michelangelo Signorile reports that his books have all lost their rankings.
Writer Craig Seymour says he noticed the de-ranking happening months ago…
The L.A. Times reports on the de-ranking:
"Our research shows that these books have lost their ranking: "Running with Scissors" by Augusten Burroughs; "Rubyfruit Jungle" by Rita Mae Brown, "Fun Home: A Family Tragicomic" by Alison Bechdel, "The History of Sexuality, Vol. 1" by Michel Foucault, "Bastard Out of Carolina" by Dorothy Allison (2005 Plume edition), "Little Birds: Erotica" by Anais Nin, "The Diving Bell and the Butterfly" by Jean-Dominque Bauby (1997 Knopf edition), "Maurice" by E.M. Forster (2005 W.W. Norton edition) and "Becoming a Man" by Paul Monette, which won the 1992 National Book Award.
"Books that remain ranked include: "Naked" by David Sedaris; "Tropic of Cancer" by Henry Miller; "American Psycho" by Bret Easton Ellis; "Wifey" by Judy Blume; "The Kiss" by Kathryn Harrison; the photobooks "Playboy: Helmut Newton" and "Playboy: Six Decades of Centerfolds"; "Naked Lunch" by William Burroughs; "Incest: From 'A Journal of Love'" by Anais Nin; "The Diving Bell and the Butterfly" by Jean-Dominque Bauby (2007 Vintage International edition), "Maurice" by E.M. Forster (2005 Penguin Classics edition)."
No doubt there will be forthcoming revelations about what is happening at Amazon. A petition protesting the de-rankings has sprung up on Facebook.