April 15: Nationwide Tax Day Tea Party planned.

The fate of Project Runway has been decided.

Maine's same-sex marriage hearings approach: "With just over three weeks to go before a hearing on a gay marriage
bill in the Maine Legislature, both proponents and those opposed to the
measure are urging people to contact their local legislator."

AfterElton catches up with the Top 15 most popular gay reality TV stars.

Ugandan Catholic priest accused of being a homosexual defended: "Father Francis Ssemuddu, the head of St. Matia Mulumba parish in Old Kampala, said the accusations 'were untrue'.
Ssemuddu said the church was clear about aberrant sexual practices
and how to guide offenders get out of 'the abnormal behaviour'."

Beau Breedlove to sign copies of his porn magazine at Portland 'adults only' store.

UK rugby team fined for homophobic jokes in match program.

Kevin Federline has ballooned.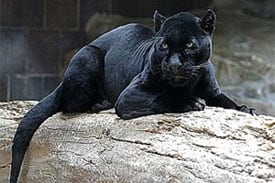 Black panther roaming New York's Hudson Valley?

Margaret Cho sings a NSFW ditty at the GayVN awards.

Obama brokers compromise between French and Chinese at G20 Summit: "During an afternoon session of the G-20, Obama took aside French
President Nicolas Sarkozy and Chinese President Hu Jintao, first
separately and then together, to secure tax haven language in the G-20
communiqué, according to a senior administration official who recounted
the scene to reporters and cast it as pivotal to reaching an agreement
on the larger, nine-page document."

Gay bar opens in Huntington Beach, California.

When you're really f-ing proud.

Yesterday I posted that a DVD-quality print of S-Men: Wolverine had leaked. Now come these juicy nude caps of Hugh Jackman (possibly NSFW).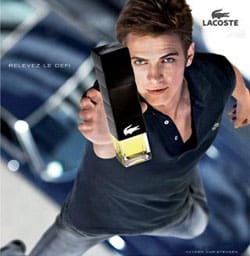 Hayden Christensen: Who knew you had to get so athletic just to shoot a fragrance campaign?

PFLAG's Steve Ralls goes after Elaine Donnelly over her attacks on the repeal of Don't Ask, Don't Tell: "Yet, while it's easy to use her rhetoric as fodder for news media
comedy, the furor she spews is also based on outrageous bigotry that is
not just inherently anti-woman and anti-gay. It's anti-military, too.
Which is why it's all the more perplexing why some of those who have
worn our country's uniform have also signed on to her campaign of
disregard and disrespect for our country's troops . . . and given her
more fuel to fire up her campaign of irrational fears."

Australian study: Using Twitter and Facebook at work increases productivity by 9%.