Washington State legislature passes Domestic Partnerships: "The Democratic-controlled House approved the Senate-passed measure on a
mostly party-line 62-35 vote after nearly two hours of debate. It next
goes to Gov. Chris Gregoire, who said she will sign it into law." But that may not happen…..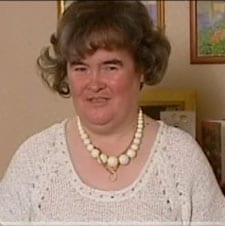 Britain's Got Talent's Susan Boyle on The Early Show!

Illinois Governor says he expects state will have civil unions.

Overheard: UCLA's Lacrosse team pep talk – "Let's go get those f***ing faggots! Besides … they've got blacks too.

Ugandan government: Unicef, Amnesty International "promoting homosexuality" in Uganda. "Ethics and integrity minister Dr. James Nsaba Buturo, in a hard-hitting
statement to Parliament, also implicated Human Rights Watch, Frontline
Human Rights Defenders and East Horn of Africa Human Rights in the 'racket'. 
The organisations, Buturo said, were working with local groups
which depend on them for funding, to spread homosexuality in the local
population."

A shockingly gaunt Patrick Swayze fights on in cancer battle…

Octo-mommy wants to trademark 'Octo' name. Is NEVER GOING AWAY.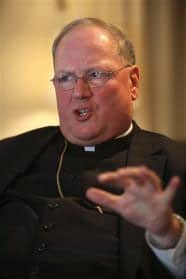 New York's new Archbishop Timothy Dolan on same-sex marriage: "Dolan said he would challenge any efforts to legalize same-sex
marriage in New York, but insisted that his position was not anti-gay. 'We love them,' he said of gays and lesbians. 'We would defend their rights.' However, marriage must remain as it always has been, between one man and one woman, he said. 'If
we let that definition of marriage go and begin to include other
relationships, it will be to a detriment to the civilization,' he said."

Michael Savage warns of "rogue homosexual elements within Homeland Security."

WaPo talks to Lambda Legal Attorney Camilla Taylor about the Iowa marriage victory: "Some people involved in gay rights efforts tried to tell Taylor she was
wasting her time. Iowa was, they told her, a conservative, religious
state in America's rural heartland, and the effort was better
concentrated on the more liberal coasts. 'There were many people
telling us we were crazy,' she said, 'that we were foolhardy even
thinking of filing a case, and that we might create a backlash.'"

Gay leaders inspired by renewed access to the President.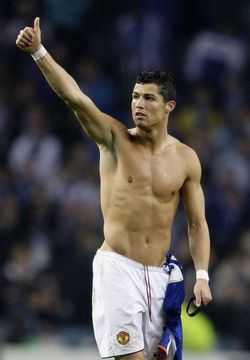 Cristiano Ronaldo is a winner.

Newt Gingrich pushing Rudy Giuliani to run for New York governor: "While Giuliani didn't discuss his 2010 political intentions directly, former House Speaker Newt Gingrich (R-Ga.) explicitly called on Giuliani to run for governor and for former GOP Gov. George Pataki to run for Senate."

UVA students plan vigil in response to the recent gay bashing of two men there.

Cancer could soon be detectable in a single drop of blood: "New technology that allows cancer proteins to be analysed in tiny samples
could spell the end of surgical biopsies, which involve removing lumps of
tissue, often under general anaesthetic."

Obama cracks door to Cuba.

Students and parents want Tennessee public schools to stop blocking access to LGBT websites: "They complained to the American Civil Liberties Union, which on
Wednesday gave Metro and Knox County schools an April 29 deadline to
announce plans to open access to the non-sexual sites. A letter to the
districts threatened lawsuits if they don't comply."