Domestic partnership bill advances in Nevada…

Wisconsin Supreme Court asked to review 2006 civil union, same-sex marriage ban vote.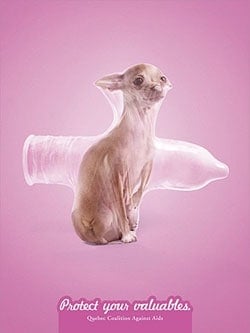 Quebec HIV prevention campaign asphyxiates Chihuahua: "The campaign focuses on objects highly appreciated by homosexuals,
using evocative symbols to offer the target audience a different take
on the issue."

Will Lindsay Lohan play Stevie Nicks on film? "Over my dead body."

Meghan McCain gets six-figure book deal: "on an as-yet-unknown subject…"

Just Jared interviews Southland's Benjamin McKenzie: "To be completely honest, they're hinting about a
few things, but before the seven episode run, you'll see a romantic,
um, sexual interaction."

Manchester University in UK caught filing Homo Britannicus, a book on the history of man, in the gay section of the library.

Harlow Cuadra appeals guilty verdict in murder of rival porn producer.

First impression: Ab not looking too Fab.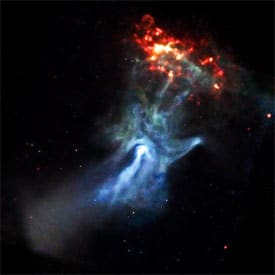 The hand of God? (via sticky – nsfw)


W talks with Sally Quinn, who bought Grey Gardens from Little Edie in 1979. What was the stench like? "You can imagine. 20-30 years of cats. There was no kitty litter in that house."

Former student files lawsuit against Indian River High School in upstate New York over harassment, anti-gay bias: "The lawsuit claims that district employees wouldn't allow former
student Charles P. Pratt, 20, to start a Gay-Straight Alliance in 2004
and that Superintendent James Kettrick, who was the high school
principal at the time, 'displayed utter and willful indifference' to
the harassment Mr. Pratt said he was subjected to at school."

Gay former manager of the Bay City Rollers and ex-con, Tam Paton, dies at 70.

AfterElton launches its Hot 100.

Michael Jackson creates chaos in Beverly Hills.

And they're telling you, they're young and they're not going…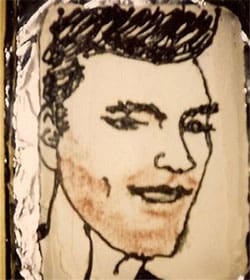 The Mozcake of dreams…

Florida teen spends night in jail for saggy pants, blames David Beckham and Prince Harry.

Neptune, New Jersey Township Committee to take up question of whether or not residents should be allowed to display rainbow flags: "Ref: Display of sexual orientation flags. More and more, we are noticing flags being displayed on (Shark River
Hills) properties declaring the occupants' sexual orientation or
proclivity — not just the multicolored "gay' striped flags, but also
banners indicating fetishes and or other "lifestyle' choices. While
this type of display may be acceptable in certain gay enclaves, there
is simply no justification for it in a family oriented neighborhood…"

Police to investigate gay pizza party in Brooklyn's Carroll Gardens.

Farrah Fawcett released from hospital: "The 62-year-old actress, who was first diagnosed in 2006, was hospitalized in Los Angeles after a routine treatment for anal cancer, which has spread to her liver. The procedure caused bleeding inside her abdominal wall."