Founder of Provincetown AIDS Support Group and early care provider Alice Foley dies: "In her isolated little town at the Cape's end, Foley, then
Provincetown's director of public health, treated AIDS patients before
the disease even had a name. Back in the early 1980s, representatives
from the Centers for Disease Control would visit Provincetown and meet
with Foley to try to identify the mysterious 'gay cancer,' said Foley's
close friend Bill Dougal."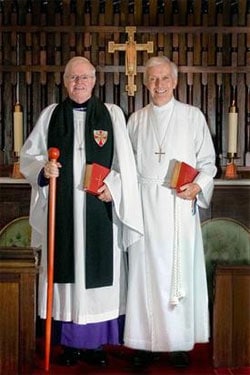 Episcopal priest to marry partner of 50 years in Connecticut.

Amber alert: Tom Cruise spawn tries to make a break for it.

Mary Beth Maxwell named to top post at Labor Department.

Marriage equality in Iowa stirs Minnesota.

Rights groups slam Burundi government for criminalizing homosexuality: "They called on President Pierre Nkurunziza to go back on his
promulgation of the parliamentary bill, which was not officially
announced though confirmed Saturday by an aide. The groups,
including international heavyweights Human Rights Watch, said that
under the new criminal code promulgated by Nkurunziza on April 22, 'same-sex sexual conduct becomes illegal for the first time in
Burundi's history.' According to the law, 'whoever has sexual
relations with a person of the same sex is punished by a prison
sentence of three months to two years and a fine of 50,000 to 100,000
(CFA) francs, or one of these penalties,' a joint statement said."

Betty White and Rue McClanahan remember Bea Arthur.

As if: Amy Heckerling and Alicia Silverstone planning sequel to Clueless?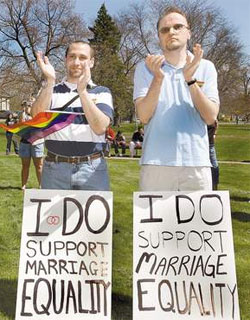 Crowd rallies in Goshen, New York for marriage equality: "The rally at Goshen's Harriman Square park highlighted the evolution of
gay-marriage proponents. The event was organized mostly by young,
heterosexual advocates, but the crowd was comprised of older gay
couples, many of whom had been together for more than a decade. Many of
those couples said they used to be afraid to speak up."

Male model fix: Sam Way.

TIME: Church vs church on same-sex marriage?

Georgia DA exploring criminal charges against school in "bullycide" death of 11-year-old Jaheem Herrera: "Really what we're trying to get an understanding on what the law is
and what the facts are, and see how the two merge and how any kind of
criminal activity can be put together from the two — and right now I
can't answer that until we look into it a little bit more."

Jake Gyllenhaal has a business lunch, remains hot while doing so.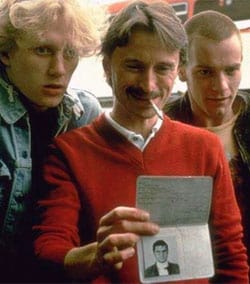 Trainspotting actor Carlyle says his character in the film, Begbie, was gay.

Casting complete for new Tony Kushner play.

Boston: Latin King gang member who killed his gay lover convicted of murder, sentenced to life in prison without parole.

Gavin Drop: Sacramento gay bar creates Gavin Newsom cocktail.

San Francisco Mayor Gavin Newsom, who last week announced he was running for governor of California, wants the U.S. Census to count same-sex couples who say they are married: "When we go out and do the Census, people are going to be asked if
they are married and same-sex couples will say, 'Yes.' And when the Census people
analyze the data and go back to their computers they'll say, 'No.' The gay and lesbian community will not be counted unless we also fight for that change."