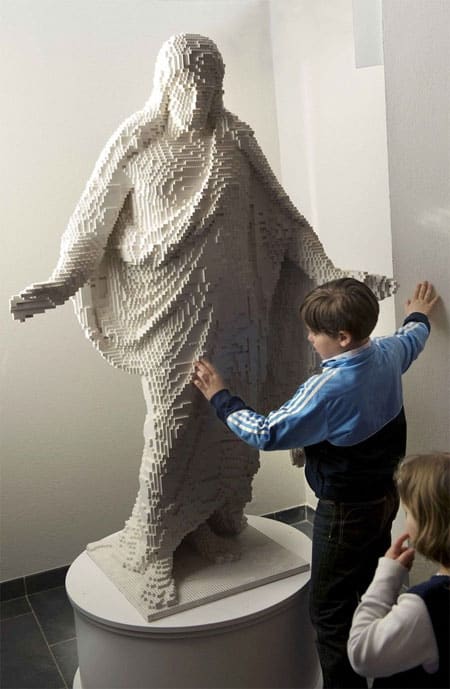 The Oensta Gryta Church in
Vaesteras, Sweden unveiled a Lego Jesus at its Easter service. Work on the statue began a year and a half ago, stnds 5'8" tall, and was built using 30,000 Lego bricks donated by the congregation.
The Telegraph reports: "The model was based on the Danish sculptor, Bertel Thorvaldsens's, 19th
century work 'Christus', which depicts the resurrection of Jesus Christ. The pastor said the statue would remain permanently at the church and there
were no plans to sell it to raise funds."