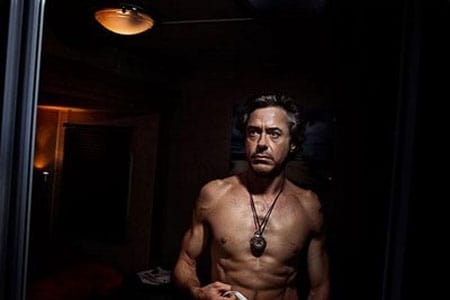 A report from ShoWest where some footage from Guy Ritchie's Sherlock Holmes was screened:
"There was a quick-cut montage of more action scenes before a scene where a maid walks into a room and screams, dropping the tray she was carrying. We cut to Downey chained to a bed naked except for a pillow covering his genitals, and he asks her to remain calm and that under the pillow is the 'key to his release' and the shocked woman runs out screaming."
A British tabloid reported in February that Holmes shares a bed with Watson in the film.