Tony Dungy, anti-gay former head of the Indianapolis Colts, is asked to serve on Obama's Advisory Council on Faith-based and Neighborhood Partnerships.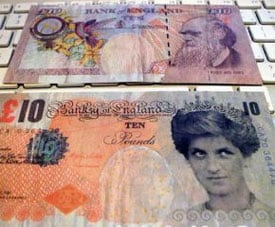 Man pays for car wash with Banksy bill: "This chap gave us the note and said 'keep the change – it's worth a lot more than ten pounds!'."

First photo of Mercy as paparazzi trails Madonna in Malawi.

"A fuller answer is needed.": The SF Chronicle on the case of Shirley Tan and Jay Mercado and the need for the Uniting American Families Act to pass.

No fooling: DVD-quality workprint of X-Men: Wolverine leaks to the internet.


Pedro airs tonight.

Melbourne Catholic Archdiocese denies it is "testing" prospective priests for homosexuality.

Wanda Sykes gets new show on Fox: "The Sykes show, which is expected to launch in the fall, would fill the void left by the recently canceled sketch series 'MadTV.'
Hourlong show would air at 11 p.m. According to Broadcasting & Cable, which first broke the news, the Sykes skein would look more like a panel series similar to Bill Maher's HBO show, as opposed to a regular talker.
Beyond the topical panel discussions, the series also will follow Sykes as she shoots field segments."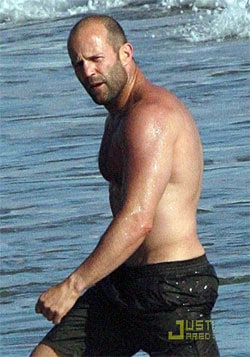 Jason Statham cools off in Malibu.

Joe the Plumber still doesn't know crap about anything.

Young and the Restless actress Clementine Ford and Broadway's Hair star Gavin Creel both say: "I'm gay."

Endangered wildlife "camera traps" will soon tie in to Google Earth: "Cameras equipped with infrared triggers, known as camera traps, are
used to identify, count and observe larger mammals in isolated areas.
Now researchers from Earthwatch are adding the latest images from their
camera traps in Ecuador's cloud forests to Google Earth. They
hope to raise awareness of endangered species, encouraging donations
and attracting tourists to the region to support conservation efforts."

How 'bout some beefy Mehcad Brooks?

Group to train LGBT people in civil disobedience.

Judge allows Lawrence King's teen killer Brandon McInerney to attend his father's funeral: "Ventura County Superior Court Judge James Cloninger ruled Monday that
Brandon McInerney can temporarily leave juvenile hall for the funeral.
The date for the private family service hasn't been disclosed."

PETA puts Cloris Leachman in cabbage.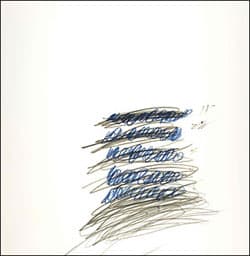 Who knew that filmmaker John Waters is a fan of the often inscrutable fine art doodler Cy Twombly?

Stash of gay porn magazines causes fuss at Aberdeen, UK City Council office: "I have taken the liberty of removing these and they are available in my office to be collected should the owner wish to do so."

"Broken record": American Idol judge Kara GioGuardi hit by audience backlash. What you didn't see…

Gay indie artist Chris Garneau set to release second album.

Soap opera Home and Away's lesbian kiss causes stir in Australia: "About 20 people gathered in Melbourne's Federation Square for a mass 'kiss-off' as the episode went to air on Tuesday night, despite an
announcement by broadcaster Channel Seven that the programme would be
shown in its entirety."