Connecticut Governor Jodi Rell signs marriage equality bill: "Rell this afternoon signed Senate Bill 899, which incorporates the
findings of the Kerrigan case into Connecticut statutes. That ruling,
handed down by the state Supreme Court in October, paved the way for
same-sex marriage. Both the House and the Senate spent hours yesterday debating Senate
Bill 899, which passed only after an amendment was added that provides
an exemption to groups who object to same-sex marriage on religious
grounds.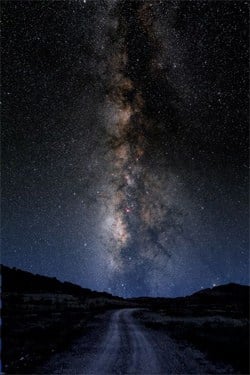 The giant dust cloud at the heart of the Milky Way tastes vaguely like raspberries, smells like rum, scientists think.

Gizmodo blogger eats world's largest Cheeto – WATCH.

Alabama House passes resolution in support of Miss California: "The House approved the resolution Thursday by Republican Rep. Jay Love of Montgomery on a voice vote…Love said Prejean stuck to her convictions even if it meant losing the pageant."

Gays vs gays on Jamaica boycott: "J-FLAG Programs Manager Jason McFarlane took particular exception to
the boycott of Red Stripe beer, saying the brewer has 'unequivocally
distanced itself from the hostility and violence typical of Jamaican
music towards members of the LGBT community.'"

Momentum in Utah for same-sex marriage, or just optimism?

Jesus Luz and Madonna back together.

The new video from Green Day.

Activists gather strength in Mumbai to pressure politicians to decriminalize homosexuality: "At a 'People's Panchayat' in the capital
on resisting stigma and homophobia, the activists said political
parties, which have mindset dating back to years, need to wake up to
the existence of sexual minorities or face electoral boycott from the
estimated four crore population."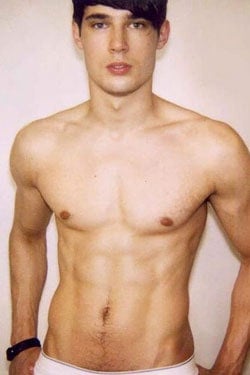 Modeling: Waifs out, muscles in.

Lesbian assaulted at Nairobi bar. Kenyan gays demand protection.

Anti-gay forces storm parliament in Uganda.

How Lorenzo Martone proposed to Marc Jacobs.

Stonewall Library and Archive celebrates grand opening in Fort Lauderdale: "In decades past, when gay residents wanted to find books about their
community they had to borrow from friends or from a closet where some
were stored at a gay-friendly church. The new location is a sign of how mainstream the gay community has
become in Broward: the gay library shares a building with a county
library and ArtServe and is situated on the edge of a city park where
children play ball and seniors gather for tennis lessons. Jack Rutland, library executive director, lauded the city and county for entering a partnership to make the library possible. 'Imagine me saying that 20 years ago,' Rutland said."

Justin Timberlake and Jimmy Kimmel have a golf cuddle.

The Killers planning release of live DVD and cover album?

Julia Allison blabs about a "screaming match" between Rosie O'Donnell and Kelli.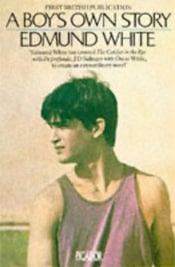 Edmund White on Amazon: "I don't think it was a glitch. It's
shocking that someone in that organization has the power to [get rid
of] gay books. All my own books were [also] affected. I wrote in my
name [on Amazon] last week and A Boy's Own Story wasn't there! Only four of my 22 books were there. It was astonishing. Frankly, if one of the custodians of
Western culture is a corporation like Amazon, perhaps they should be
regulated like the financial world. We need regulation in the cultural
world too so that they don't restrict anything, like Amazon did."

Can D.C. clergy stop same-sex marriage vote?

U R GAY: Hamline Univeristy in St. Paul, Minnesota sees anti-gay graffiti.

Pedro Almodovar developing Women on the Verge of a Nervous Breakdown into a TV series: "Fox TV Studios is developing the English-language hourlong project
and has tapped Mimi Schmir to pen the pilot script. Almodovar and
Schmir are exec producing…Almodovar will be very involved in "Women," which will be developed
with an eye for the international market."

Photographer David LaChapelle lists Hollywood Hills home for $1.65 million.