Killer withdraws "guilty" plea in Ryan Keith Skipper murder case. The plea bargain would have spared William Brown Jr. the death penalty. Brown is now scheduled to go on trial October 12.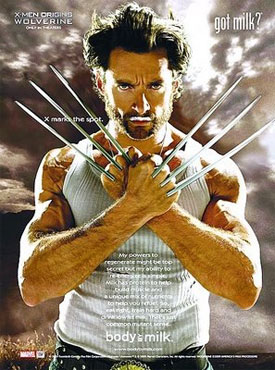 Jackman's got milk.

Nicolette Sheridan bitchslaps Desperate Housewives creator Marc Cherry.

Figure skater Johnny Weir to be subject of reality show: "The half-hour 'Be Good Johnny Weir' will follow its subject, his coach, choreographers and hangers-on as they ready for the 2010 Winter Games. Sundance has ordered eight episodes of the series, which is produced by Endemol's Original Media."

Maryland General Assembly approves tax breaks for domestic partners: "The bill adds same-sex domestic partners to the list of family members
who can inherit homes without paying taxes on that property."

John Barrowman wants to be a dad: "We really would like to be parents. I'm extremely broody and emotional right now. I think this year will be the year Scott and I look into making
something happen. We're trying to work out whether to take the adoption
route or something else. he other night I went to see Jason Donovan in Priscilla Queen Of The
Desert and I was in floods of tears watching the scenes between him and
his son."

True Blood is on its way back to Bon Temps.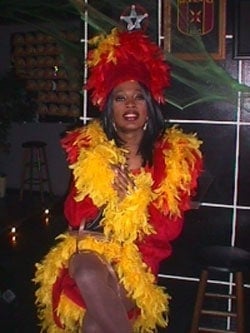 Trans drag performer murdered in Fayetteville, North Carolina.

New Archbishop of England and Wales Vincent Nichols on gay relationships: ""I will always be happy as a guide to stick with Pope Benedict..Homosexuality – is it a sin? Homosexuality is not a sin. A person who is of a homosexual orientation is as worthy and as dignified as anybody else and one of the things I regret about our society is that it tends to identify people by their sexual orientation and that is a diminishing of a person.
"Nobody should be put in a box because of their sexuality."

Democracy Now: Somali piracy originally began because of illegal fishing and toxic dumping by Western ships off the coast.

Lindsay Lohan eggs on the paparazzi.

BUSH SIX: Former Bush administration officials may face torture charges in Spain — Alberto Gonzales is among them. Video.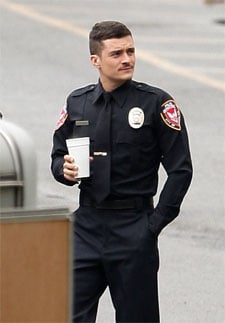 Orlando Bloom is Main Street's finest.

New orangutan population numbering up to 2,000 found in Indonesia: "A team surveying forests nestled between jagged, limestone cliffs on the eastern edge of Borneo island counted 219 orangutan nests, indicating a 'substantial' number of the animals, said Erik Meijaard, a senior ecologist at the U.S.-based The Nature Conservancy."

Isaac Mizrahi is a slob: "It takes a lot of effort for me to look this put together. If I had my
way, I would sit on the couch all day and eat ice cream and go to
pieces with my dogs because that is the ultimate luxury to sit and
watch TV with one's dogs. I don't get time enough to do that. My
boyfriend thinks I'm a little nuts because that's all I want to do on
my time off and he's bored with that. He wants to go to India or
something, but I'm not doing that, it's too late for India.""