LGBT activists plan Tax Day rallies across nation: "As LGBT Americans, we work hard, take care of our families, and pay our taxes
every year. Yet, our families are not included in the very policies we help fund.
Our loved ones are treated like legal strangers and denied the economic protections given to our
heterosexual counterparts."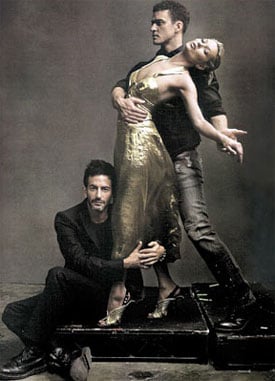 Marc Jacobs, Kate Moss, and Justin Timberlake do some ego bonding in Vanity Fair.

Tila Tequila is dead: Or at least that's what her stalker wants you to believe.

Will & Grace creator Max Mutchnick on the Obamas' relationship with the gay population: "If more homosexuals were in the Obamas' lives, there
is no way Michelle would have worn a twin set when she met the queen."

Madonna speaks for first time about quest to adopt Mercy.

Gay activists in Salt Lake City turn to charity work rather than protest: "While protests and signs
can be effective in advancing gay rights, volunteer Jason Trowbridge
said the movement is about civil law, not religion. 'Really, I have nothing against Mormons,' said Trowbridge, who
recently moved to Utah with his boyfriend. 'I have very nice Mormon
friends.'"

NYT on the marriage equality state-by-state strategy and why the U.S. Supreme Court wil keep its distance: "The concern about creating another Roe v. Wade looms large…"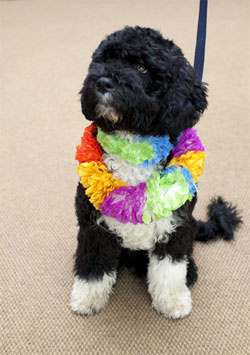 Obamas to adopt Portuguese Water Dog named Bo.


Freedom to Marry's Evan Wolfson on the "Gathering Storm" ad: "At a time when most Americans have had their fill of years of
polarization and want to see us come together to deal with the pressing
problems that hurt us all, gay and non-gay, could a negative ad
campaign like NOM's work? Who would buy these obvious scare-tactics?"

Rex Wockner on gay Iraqi executions… UK Independent: Iraqi leaders turning blind eye. "In an unusual move, Amnesty International will today write to the Iraqi
President, Nouri al-Maliki, demanding 'urgent and concerted action'
by his government to stop the killings. Amnesty said the murders appear to
have been carried out by militiamen and relatives of the victims, after
being incited by religious leaders"

Transient accused of Matthew Shepard memorial park vandalism in West Hollywood.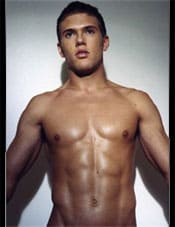 Male model fix: Adam Phebus.

Navy Seal snipers killed the three Somali pirates holding captain Richard Phillips hostage simultaneously, in the dark, from the deck of a rolling ship 75 feet away: "Finally tensions had inflamed so that the pirates actually had the
gun aimed at Captain Phillips, and commanders made a split second
decision. Believing his life was in 'imminent danger', they ordered the snipers to fire."

Vatican blocks Caroline Kennedy as U.S. ambassador: "Vatican sources told Il Giornale that their support for abortion
disqualified Ms Kennedy and other Roman Catholics President Barack
Obama had been seeking to appoint. Mr Obama was reportedly seeking to reward John F Kennedy's daughter, who publicly gave her support to his election bid."