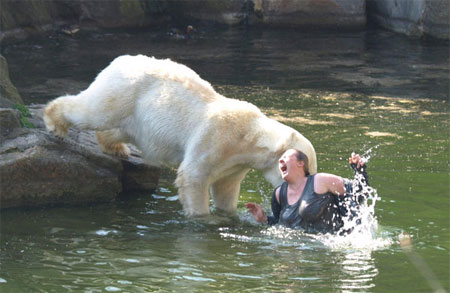 Apparently Knut, the celebrity and former cub with whom the polar bear above shares his tank, has deceived some into believing that the animals are nothing but plush toys.
Watch, AFTER THE JUMP…

According to the Daily Mail, "Heiner Kloes, a zoo spokesman, said keepers pushed the huge bear away before pulling the woman out. She was taken to a hospital for treatment where she is now recovering after undergoing surgery to heal her wounds."
(via dlisted)