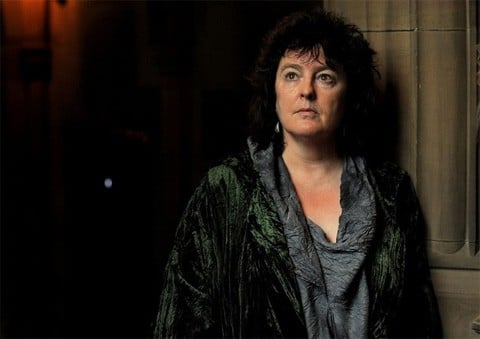 In 400 years, the UK had never named a female or openly gay poet laureate, until today. Carol Ann Duffy is the first. According to The Telegraph, former PM Tony Blair had considered her for the honor in 1999 but decided against it because he  "was unsure how the middle classes would react
to a lesbian national poet."
The Guardian reports: "Speaking on Woman's Hour this morning on Radio 4, she revealed that she had thought "long and hard" about accepting the offer. 'The
decision was purely because they hadn't had a woman,' she said. 'I look
on it as recognition of the great women poets we now have writing, like
Alice Oswald.' Duffy said she was ready to deal with the
scrutiny which comes as part and parcel of the laureateship, suggesting
that her experience of public appearances would stand her in good
stead, but that she would vigorously defend her private life. 'I'm a
very private person and I will continue to fiercely protect my privacy
and my daughter,' she said. She declared herself ready to
tackle the official verse which the laureateship requires, but only if
the occasion inspired her. 'If not, then I'd ignore it,' she said."