From Beginning to End: Controversial film to debut in Brazil.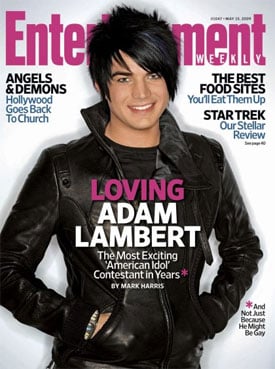 Already made it? Lambert grabs EW cover.

In case you missed it: Paula Abdul's lip-sync laser extravaganza on Idol.

TV host threatens to punch blogger Mike Rogers in the face over Outrage documentary.

SALON interview with Kirby Dick: Behind Washington's closet door.

Group begins collecting signatures to recall Portland Mayor Sam Adams: "Under state
law Mayor Sam Adams has to be in office for six months before activists
can collect recall signatures. Starting Wednesday they were allowed to collect public donations for the recall campaign."

Digg's no-homo policy.


Advocates: NJ poised to pass marriage equality this year.

Deadpool: Ryan Reynold's to get his own Wolverine-style X-Men spin-off movie.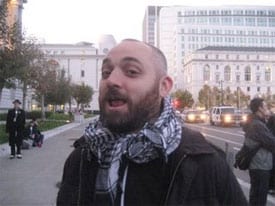 Remember AIDS activist Luke Sissyfag who once heckled Bill Clinton on World AIDS Day? He's now a bear. PLUS: It's urban bear weekend in NYC.

Edinburgh, Scotland city council apologizes to grandparents whose grandchildren were placed for adoption with a gay couple.

Catholic church excommunicates gay priest in Arizona.

Want to know how much sugar is in what you are eating?

Newsweek: Star Trek fan fiction, 40 years later.

Hugh Jackman gave up his dream of dancing because someone told him it was gay, and then he picked it up again.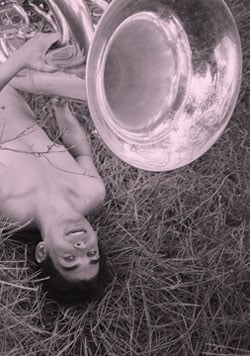 A gay tuba player's hot air (warning nsfw).

LXTV's Matt Maggiacomo finds the best man on Broadway at the Beauty Pageant for the Ali Forney Center.

Sea horses "stood up" for themselves 25 million years ago.

Kiefer Sutherland to surrender to police over bizarre Brooke Shields headbutting incident.

In anticipation of the California Supreme Court upholding Prop 8, both sides are gearing up for a voter battle in 2010: "Wednesday afternoon, Equality California announced it was launching a
massive grass-roots campaign that seeks to reach 300,000 voters in the
next 100 days. Jon Davidson, legal director for the gay- and lesbian-rights group
Lambda Legal, cited several recent polls that show public support for
gay marriage rising. He also pointed to the flap over Miss California
USA Carrie Prejean, whose opposition to same-sex marriage became an
issue in her unsuccessful quest to become Miss USA — and propelled her
into cable-news fame and anti-gay-marriage advertisements."