SIENA POLL: New Yorkers split 46-46 on same-sex marriage.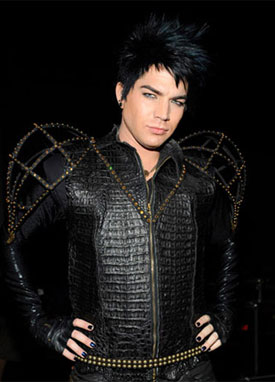 Queen wants Adam Lambert as new frontman?

Head of Equality Utah to leave organization: "Mike Thompson, Equality
Utah's executive director is leaving the 5-year-old organization after
four years at the helm. His last day is Friday. The Oklahoma native is heading west to San Francisco — a city he
has wanted to live in for a long time — to do what he does best: Build
up fledgling nonprofits."

BRAVO developing Real Housewives of D.C.…

Variety on Tony Kushner's new play: "Opening night was postponed a week, with Kushner reportedly rewriting down to the wire, and early previews had pushed past the four-hour mark — none of which necessarily presaged disaster but certainly fueled curiosity. The resulting three-act drama is a success — sprawling, yearning, at times emotionally violent, it is also packed with a level of complexity, sophistication and understanding that distinguishes it as a potentially important new American work."

PAPER: Gay issues splintering churches…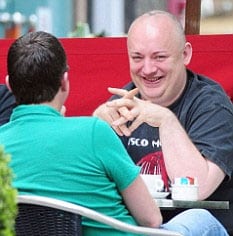 Boy George enjoys his freedom.

UCLA Williams Institute study shows marriage matters: "A significant majority of the 558 gay men and women surveyed said
that since marrying, they feel more committed to their spouses, more
accepted in their community, and more likely to be open about their
sexual orientation at work. The
survey indicates that there is something universal about the legal
protections and social advantages afforded by the institution of
marriage…"

Conservatives apoplectic over 'Harvey Milk Day' in California.

Jared Leto is a Jesus with shades.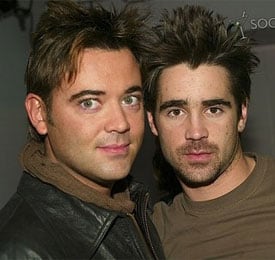 Back in January 2008 I posted that Colin Farrell was planning to serve as best man at his brother's civil partnership. It's still on.

Anna Wintour really is the devil.

Morrissey turned 50 last Friday.

Michael Haneke's The White Ribbon wins Palm d'Or at Cannes: "Haneke's drama depicts a series of violent, secretive incidents among the families of the local pastor, baron, doctor and tenant farmers. The local schoolteacher investigates the mystery. Shot in gorgeous black-and-white by cinematographer Christian Berger, "The White Ribbon" is one of two major Cannes prize-winners already picked up by Sony Pictures Classics for distribution in the U.S. The other, the absorbing French prison drama "A Prophet," won this year's Grand Prix, the second most important award at Cannes."