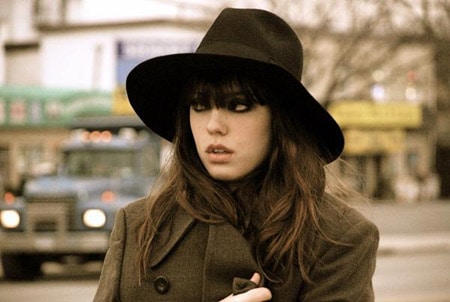 Modern Tonic is a free daily email of eclectic pop-culture recommendations from a gay perspective. The editors of Modern Tonic present a weekly music update here on Towleroad.

NEW ARTISTS TO WATCH AND FREE DOWNLOADS: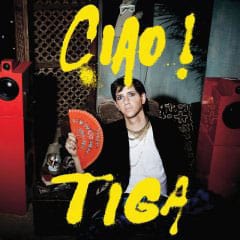 DIANE BIRCH: It's a proud, straight line from Carole King to Joni Mitchell to Fiona Apple to this Michigan-born singer-songwriter. In other words, she's the real deal, with her debut album, Bible Belt (out June 2), ready to prove it. An exclusive free download of the lead single, "Nothing But A Miracle," is here.
TIGA: After winning a Juno (the Canadian Grammy) for his debut Sexor, the Montreal DJ/producer comes back hard for his second spin around the dance floor with Ciao! (out today). Download the Green Velvet remix of current single "Shoes" here.  

MUSIC NEWS:

Never mind Madonna, the hippest 50-year-old around is…Island Records. Chris Blackwell's indie-before-there-was-indie, founded in Jamaica, has gi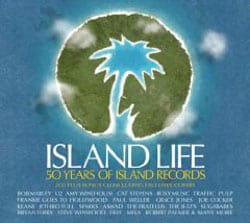 ven us decades of rock and roll classics. Among the artists on the astonishingly long list of talent the label fostered: U2, The B-52s, Grace Jones, Pulp, Keane, Amy Winehouse, Bob Marley, Tom Tom Club, PJ Harvey, The Feeling, Paul Weller, Kid Creole and the Coconuts, Sugababes, Roxy Music, Mika…and the list goes on.
Being children of Kingston, they know how to throw a party. For their anniversary, a series of remasters, box-sets, anthologies,  and a book of essays about the label – along with a London Soho art exhibition and a series of U.K. live shows – release this month and throughout 2009. Out now in the U.K.: three 3-disc box-sets culled by genre — folk, reggae, and one celebrating the "pink label" years — with historical luminaries like Nick Drake, Black Uhuru, and Jethro Tull; and an overview on June 1: Island Life: 50 Years of Island Life.

Sade (also 50 years old!) has announced that she will be releasing a brand new album on November 24 – her first in nine years.

 Mariah Carey announced her end-of-year album title last week: Memoirs of an Imperfect Angel. But there's nothing imperfect – or Glitter-y – about her warts-and-all role in the upcoming Sundance sensation, Precious (opening in November; previously titled Push).

Today marks the 40th anniversary of John Lennon and Yoko Ono's famous "bed-in" for peace in Montreal. The city's Museum of Fine Arts is currently showing a Yoko-sanctioned exhibition to mark the event. 

MUSIC VIDEOS:
ROYKSOPP FEAT. ROBYN: "The Girl and the Robot"
Norwegian synth duo engage Swedish pop star in freaky robot love song (from the album Junior, out now) just in time for Terminator Salvation and Transformers 2!
JUST JACK: "Doctor Doctor"
Dance M.C. is an awkward, straight U.K. version of Neil Patrick Harris in supermarket romance with hot blonde shopper! From new album All Night Cinema (out June 29 in the U.K.).
FREEMASONS FTRG. SOPHIE ELLIS-BEXTOR: "Heartbreak Make Me a Dancer"
Dance/production duo and London diva channel Pet Shop Boys on this disco anthem from Freemasons' forthcoming Shakedown 2 (out June 29 in the U.K.).
GRACE JONES: "Slave to the Rhythm"
And how about some old school S&M from Island Records' resident dominatrix? Our retro clip of the week is this classic video.

TODAY'S NEW RELEASES:
Island/Def Jam presents the first of a hot remix series, Just Dance, featuring Mariah Carey, The Killers, Duffy and more.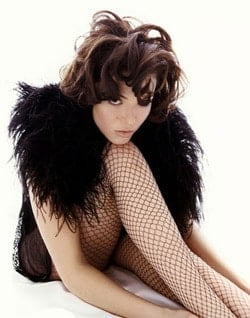 Mandy Moore — that's Mrs. Ryan Adams, alt-geeks – continues her reinvention with the folksy Amanda Leigh.
Hot from their Saturday Night Live pre-release appearance, French rock-and-dance freaks Phoenix put out Wolfgang Amadeus Phoenix.
From Brooklyn with love and harmonies to spare, the indefinable Grizzly Bear release Veckatimest.
Can the clammy and glammy dark-lord Marilyn Manson bring his career back from the undead? The High End of Low drops today.
New releases also from: Diana Krall — Live in Rio (DVD & Blu-ray); Michelle Shocked — Soul of My Soul; Julian Marley — Awake; Electrik Red — How to Be a Lady, Vol. 1.