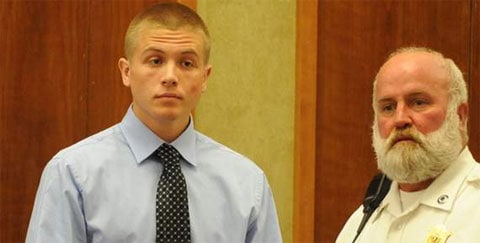 Eric Patten, the 20-year-old Winthrop, Massachusetts man who assaulted two women in Provincetown over the holiday weekend, has pleaded "not guilty":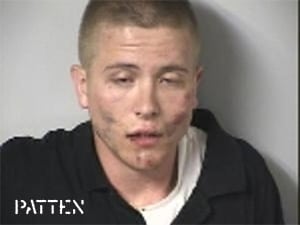 "Patten pleaded not guilty as his arraignment this morning on a charge
of assault and battery under the state hate crime statute. He is also
charged with assault and battery with a dangerous weapon (a window),
assault and battery on a police officer, malicious destruction of
property over $250, disorderly conduct and resisting arrest. At around 1:08 a.m. Saturday morning in Provincetown pedestrians
alerted police to a fight on Commercial Street at the Post Office Café,
an eatery in the center of town. Police saw Patten punching a woman on
the ground, according to police Sgt. Carrie Lopes. The victim was one
of two women, ages 22 and 23, who were allegedly assaulted by Patten.
He is accused of punching one of the women with his right fist and
calling the two women 'faggots,' thinking they were gay men."
The judge maintained an existing $1,000 bail requirement despite requests by the prosecutor to raise it to $10,000, according to the Cape Cod Times:
"Patten's father is attorney Edward Patten of
Dennis. His mother lives in Winthrop and teaches at Salem State
College, defense attorney Edward Veara told the judge. 'Both parents fully intend to support Eric,' Veara said in court. 'He's going to be back here. They will take responsibility.' Eric
Patten was planning to spend his second summer in Provincetown this
year, staying alone at his father's condominium in town, Veara said. He
is a student at the University of Colorado and worked for the Dolphin
Fleet of Provincetown whale watch company last summer, Veara said. He
planned to work at a shop and in a restaurant this summer."